Institute Recap:
How well did we meet your expectations and provide value to you?
Please evaluate how successfully the Public Interest Design Training met your expectations for each of the following.
"5" is highly successfully?"3" is successfully?"1" is unsuccessfully
Average Score      Learning Objective
| | |
| --- | --- |
| 4.1 | Understanding public interest design and how is it re-shaping the design professions. |
| 4.5 | Maximizing a project's positive impact on a community. |
| 4.1 | Leveraging other partners and assets to address project challenges. |
| 4.1 | Moving beyond LEED to measure the social, economic, and environmental impact on communities. |
| 4.5 | Using a step-by-step process of working with a community as a design partner. |
| 4.3 | Learning about new fee sources and structures. |
| 4.8 | Finding new clients and public interest design projects. |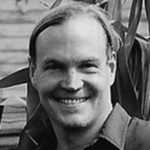 Bryan Bell, The Academic Leader of each session is Bryan Bell, the founder of Design Corps, founder of the Public Interest Design Institute, and a co-founder of SEED. Bell has supervised the Structures for Inclusion lecture series for ten years which presents best practices in community-based design. He has published two collections of essays on the topic. Bell has lectured and taught at numerous schools including the Rural Studio with Samuel Mockbee. He has received an AIA National Honor Award in Collaborative Practice. His work has been exhibited in the Venice Biennale and the Cooper Hewitt Museum Triennial. He was a Harvard Loeb Fellow in 2010-11 and a co-recipient of the 2011 AIA Latrobe Prize which is focused on public interest design. Other speakers will be national leaders of this emerging field.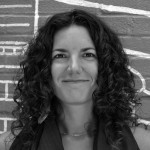 Anne Frederick, as the founding director of Hester Street Collaborative (HSC), has worked to develop a community design practice that responds to the needs of HSC's local neighborhood of the Lower East Side/Chinatown as well as the needs of under-resourced NYC communities city-wide. Her unique approach to community design integrates education and youth development programming with participatory art, architecture, and planning strategies. This approach is rooted in partnership and collaboration with various community based organizations, schools, and local residents. Prior to founding HSC, Anne worked as an architect at Leroy Street Studio Architecture and as a design educator at Parsons School of Design and the New York Foundation for Architecture.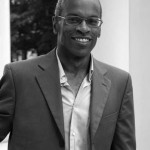 Maurice Cox is the Director of the Tulane City Center as well as the New Associate Dean for Community Engagement at the Tulane University School of Architecture in New Orleans. Prior to arriving at Tulane, he was a faculty member at the University of Virginia School of Architecture. He also served as Design Director of the National Endowment for the Arts in Washington, DC from 2007-2010 where he led the Mayor's Institute on City Design, the Governor's Institute on Community Design and oversaw the award of more than $2 million a year in NEA design grants across the United States. Cox was a Charlottesville City Councilor for six years before becoming the mayor of that city, from 2002-2004. His experience merging architecture, politics and design education led to his being named one of "20 Masters of Design" in 2004 by Fast Company Business Magazine. He is also a founding partner of RBGC Architecture, Research and Urbanism (1996-2006). Their design for a New Rural Village in Bayview, Virginia received numerous national design awards as well as being featured on CBS's "60 Minutes" and in the documentary film "This Black Soil". A recipient of the 2009 Edmund Bacon Prize, the Harvard University Graduate School of Design 2004-05 Loeb Fellowship and the 2006 John Hejduk Award for Architecture, Cox received his architectural education from the Cooper Union School of Architecture.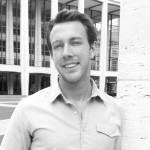 Alan Ricks is the Co-Founder of MASS Design Group, which is an design firm geared towards improving health outcomes in resource-limited settings.  As Chief Operating Officer, he manages the firm's multiple offices where he has overseen rapid growth, while leading projects with NGOs, foreign and domestic governments, as well as in the private sector.  Projects of note include: The Butaro Hospital in Rwanda, a finalist for 2011 World Architecture Festival Health Project of the Year, the GHESKIO Tuberculosis Hospital in Haiti, research on infection control and health facility design for USAID, and policy writing for the Liberian Ministry of Health.  He was named to Forbes Magazine's 2012, 30 under 30 list of the most influential people in art and design and received Contract magazine's Designer of the Year award with co-founder Michael Murphy in 2012.  Alan received his Bachelor of Arts in Studio Art from Colorado College and his Masters in Architecture from the Harvard Graduate School of Design.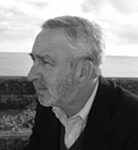 Alan J. Plattus is Professor of Architecture and Urbanism at the Yale University School of Architecture, where he teaches courses on architectural history and theory, urban history and design, and directs the School's China Studio. He founded and directs the Yale Urban Design Workshop, a community design center that has undertaken urban design and building projects throughout Connecticut and around the world. Current projects include plans for the cities of West Haven, New London, and Bridgeport, Connecticut, a 13-unit affordable housing project in Bridgeport, a study for the Naugatuck Valley Industrial Heritage Corridor, and the development of a Peace Park along the Jordan River between Israel and Jordan. Professor Plattus has lectured and published on the history of cities and civic pageantry, as well as on modern architecture and urbanism. Research interests include industrial and post-industrial cities in the United States and abroad, urban design history and theory, and sustainable urbanism. He lives along the northeast corridor between New Haven, Boston and Mt. Desert Island in Maine.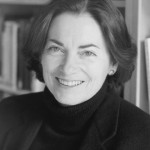 Dolores Hayden is a Professor of Architecture and Professor of American Studies at Yale School of Architecture. Ms. Hayden is the past president of the Urban History Association and the author of several award-winning books about American landscapes and the politics of the built environment. A Field Guide to Sprawl (Norton, 2004) was the subject of an exhibition at Yale in 2007. That book and Building Suburbia: Green Fields and Urban Growth, 1820–2000, a history of seven American landscapes (Pantheon Books, 2003, Vintage, 2004) were both selected by Planetizen as "Top Ten Books in Urban Studies." The Power of Place: Urban Landscapes as Public History (MIT Press, 1995) explores urban memory in multiple ethnic communities in downtown Los Angeles. Gender and space are the subjects of The Grand Domestic Revolution: A History of Feminist Designs for American Homes, Neighborhoods, and Cities (MIT Press, 1981) and Redesigning the American Dream: Gender, Housing, Work, and Family Life (Norton, 1985; revised and expanded, 2002). A former Guggenheim, Rockefeller, NEH, NEA, and ACLS/Ford fellow, Ms. Hayden has taught at MIT, UC Berkeley, and UCLA as well as Yale. In 2006–2007, she was a fellow at the Center for Advanced Study in the Behavioral Sciences at Stanford University, where in 2009 she co-led "Researching the Built Environment: Spatial Methods and Public Practices." Ms. Hayden is also a widely published poet whose work has appeared in The Yale Review, Southwest Review, The American Scholar, and The Best American Poetry 2009.