Yale University
PUBLIC INTEREST DESIGN TRAINING EVALUATION
YALE UNIVERSITY, JANUARY 13 – 14, 2012
Two-Day Session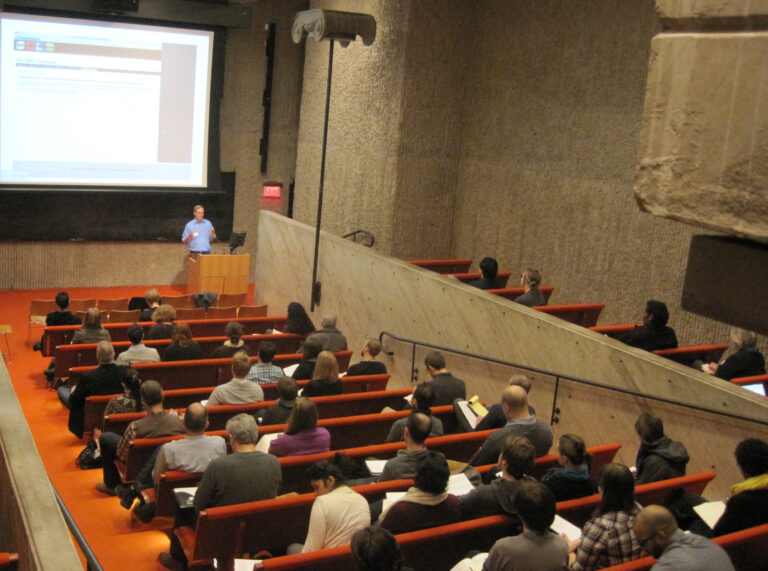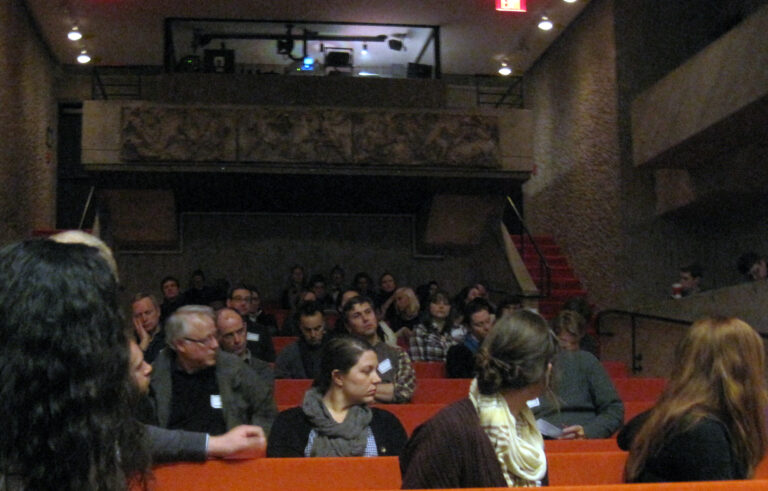 Institute Recap:
How well did we meet your expectations and provide value to you?
Please evaluate how successfully the Public Interest Design Training met your expectations for each of the following.
"5" is highly successfully
"3" is successfully
"1" is unsuccessfully
 Average         Learning Objective
Score
4.2               Understanding public interest design and how is it re-shaping the design professions.
4.0               Maximizing a project's positive impact on a community.
4.5               Moving beyond LEED to measure the social, economic, and environmental impact on communities.
4.1               Leveraging other partners and assets to address project challenges.
3.6               Using a step-by-step process of working with a community as a design partner.
3.8               Finding new clients and public interest design projects.
3.6               Identifying new fee sources.
Comments from attendees Public Interest Design Institute at Yale
Why did you attend this PID training?I have been interested in "Design for the 90%" for a couple of years now and have never quite been able to define/articulate what or how I want to use my design background. This institute gives a name and value to a career field I would love to explore… Hearing real stories about how specifically young designers are executing their vision/ideas was very helpful for me. — Jennifer ThomasTo learn how to take pro bono volunteer work can be done on my own time and make it a career. — Patrick McKennaWorking for a larger firm, I hoped to gain knowledge on how to feasibly incorporate public interest design into a business model based around corporate clients. – Darin BarnesI was specifically interested in hearing about methods of evaluating PID projects and ways in which NGO's sought funding for this kind of work.This is a career path I'm interested in pursuing. I hoped to gain ideas on how to start and how to do so in a way that I can also eat. – Renee Roediger 
What was the most valuable lesson learned?Partner up! Architecture is already a collaborative discipline and with PID projects it seems essential to look outside for both expertise, labor and funding to meet needs we, as designers, cannot provide. The training gave a series of tools (from concrete examples) for engaging in public interest design. Also it was important to see the broad possibilities of participating in these types of initiatives. That I need to take the risk and initiative of seeking funding sources on my own and not waiting for partners to do it for me.That the demand for public interest work is incredible and that just getting started in it and following in a sensitive way can totally open up opportunities.How to assess if a project is indeed doing what it set out to do and if it is creating a positive impact. – Rachel VincentThere is an emerging and motivated support system for this type of work! Hooray SEED.That public interest design is possible and being done in our country and around the world.  That this is a legitimate way to practice. – Julia JackThere is a broad range of need for public interest design in architecture that could be an addition to my current practice.We can't all take courageous steps, but we should take the next step. — Patrick McKennaIt takes an enormous amount of holistic insight, patience, flexibility and tenacity along with talent in design to do this work. But it can be done. And most importantly, it is worth doing. – Annie LedberryThat it's possible. That people are passionate and paving the way. – Renee Roediger 
How will this training benefit the work you do?This training has given me the tools of realistic models of quantifiable success. – Annie LedberryThe training helped establish a starting point in the beginning of a project and asking the right questions to make sure you get the best results. — Jennifer ThomasOpens possibilities to help more people through knowledge, awareness, and networks with other professionals with similar inspiration. – Julia JackIt will help me think about ways to scale up.Keep me inspired and looking for the next step. — Patrick McKennaI learned very much from the variety of experiences and seeing that there are multiple paths that can be taken.As a student about to graduate, this weekend has been extremely inspiring to remember why I wanted to come into architecture in the first place, and gave me a way to visualize an alternative career path, outside of the norm. – Seema Khiram, Yale graduate studentIt will help me look at what I am doing and understand more fully the true impact I have on lives, communities, and the environment. – Rachel VincentEmpowering ways to undertake projects.Inspiration! The speakers have given me confidence to pursue interests knowing thatbthere is a strong network of like-minded designers. 
Will the training help you accomplish any new goals?Yes, it will help me consider the wide array of factors involved in developing a holistically successful project.I feel like it's actually helping me establish new goals. – Rachel VincentYes, the financial models assisted greatly.Yes – as a reminder to develop organized and systemic approaches to your goals. Not only will it help me accomplish future goals, it has been extremely helpful in forming/articulating those goals.Hopefully! I'd love to work with disaster relief agencies and now being informed about Public Interest Design, I will have more to offer. I'm also excited.—Renee RoedigerSecuring grants, and being more confident of the design community I represent.I hope to find the line of work and direction that will be most meaningful to me, but the best benefit of this training is to help me understands that it is do-able, and showed me ways to get started.** Thanks to our Yale contacts, we have found a larger venue and will resume registration**This two-day course will provide architecture and other design professionals in public interest design with in-depth study on methods of how design can address the critical issues faced by communities. Training in public interest design is a way of enhancing an existing design practice and learning skills to become pro-actively engaged in community-based design. The curriculum is formed around the Social Economic Environmental Design (SEED) metric, a set of standards that outlines the process and principles of this growing approach to design. This process provides a step-by-step aid for those who want to undertake public interest design. Certification in the SEED process will be given.

Emily Pilloton founded the nonprofit design firm Project H to use creative capital to improve communities and public education from the inside out in January 2008. Project H's local initiatives range from small local interventions (water collection and reuse, architectural schemes for foster care facilities, craft-based homeless enterprises) to deep engagements in the public education system.Emily was named one of Fast Company's Masters of Design, has spoken on the TED stage and appeared on The Colbert Report . She is the author of Design Revolution: 100 Products that Empower People, which was publicized by means of an unconventional book tour in which Pilloton visited 35 towns in 75 days to promote design for good, while traveling a 1972 Airstream filled with 40 of the 100 products.Emily holds a Bachelor of Architecture from the University of California Berkeley, and a Master of Product Design from the School of the Art Institute of Chicago.

Anna Heringeris an architectural designer from Salzburg, Austria. In 2005-2006 Anna's diploma thesis, a school built from mud and bamboo, came to fruition in Rudrapur, Bangladesh. In 2007-2008 she coordinated students from Bangladesh and Austria to build a vocational school and a pilot project on rural housing in Rudrapur.Anna led the studio BASEhabitat– architecture for development at the University of Arts in Linz, Austria from 2008-2011. She has lectured worldwide and conducted international workshops in Bangladesh and Austria. Since 2010 she has been the honorary professor of the UNESCO Chair Earthen Architecture Programme. Her work was shown at MoMA in New York, la Loge in Brussels, Cité d`architecture and du patrimoine in Paris, the MAM in Sao Paulo, the Aedes Galery in Berlin and at the Venice Biennale in 2010. She recieved a number of awards such as the Aga Khan Award for Architecture (2007), the AR Emerging Architecture Awards (2006 and 2008), the Archprix – Hunter Douglas Award (2006) and most recently the Global Award for Sustainable Architecture in 2011. She is currently a 2011-2012 Harvard Loeb Fellow.

Michael Murphyis the Co-Founder and Executive Director of MASS Design Group, which is an design firm geared towards improving health outcomes in resource-limited settings. In addition to leading the design and construction of the Butaro District Hospital in Rwanda, which opened in January of 2011, Michael's firm MASS has been the recipient of the 2010 Design Futures Council Emerging Leaders Scholarship, chosen as one of Fast Company Magazine's "Master of Design" and awarded as a Metropolis Magazine 2011 "Game Changer". MASS was recently selected as a finalist for MoMA PS1's 2011 Young Architects Program and was honored alongside IDEO's CEO Tim Brown for its contribution to the field of design.MASS Design Group currently has offices in Boston, Massachusetts, Kigali, Rwanda, and Port au Prince Haiti. In July MASS opened the Girubuntu Primary School in Kigali, and this fall it is breaking ground on several projects in Haiti, including the new GHESKIO Tuberculosis Facility constructed out of locally fabricated materials.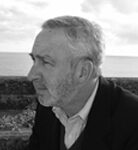 Alan J. Plattus is Professor of Architecture and Urbanism at the Yale University School of Architecture, where he teaches courses on architectural history and theory, urban history and design, and directs the School's China Studio. He founded and directs the Yale Urban Design Workshop, a community design center that has undertaken urban design and building projects throughout Connecticut and around the world. Current projects include plans for the cities of West Haven, New London, and Bridgeport, Connecticut, a 13-unit affordable housing project in Bridgeport, a study for the Naugatuck Valley Industrial Heritage Corridor, and the development of a Peace Park along the Jordan River between Israel and Jordan. Professor Plattus has lectured and published on the history of cities and civic pageantry, as well as on modern architecture and urbanism. Research interests include industrial and post-industrial cities in the United States and abroad, urban design history and theory, and sustainable urbanism. He lives along the northeast corridor between New Haven, Boston and Mt. Desert Island in Maine.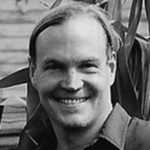 Bryan Bell is the academic Leader of each session, the founder of Design Corps, the founder of the Public Interest Design Institute, and a co-founder of SEED. Bell has supervised the Structures for Inclusion lecture series for ten years which presents best practices in community-based design. He has published two collections of essays on the topic. Bell has lectured and taught at numerous schools including the Rural Studio with Samuel Mockbee. He has received an AIA National Honor Award in Collaborative Practice. His work has been exhibited in the Venice Biennale and the Cooper Hewitt Museum Triennial. He was a Harvard Loeb Fellow in 2010-11 and a co-recipient of the 2011 AIA Latrobe Prize which is focused on public interest design. Other speakers will be national leaders of this emerging field.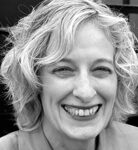 Marie Aquilino is professor of architectural history at Ecole Spéciale de l'Architecture (ESA) in Paris and a specialist in contemporary urban redevelopment and risk mitigation. For the past eight years she has been giving seminars on the architect's role in disaster prevention, mitigation and sustainable recovery as a means of talking with students and professionals about architecture and social justice. Marie is the author and editor of Beyond Shelter: Architecture and Human Dignity (Metropolis Press), which aims to inform, educate, and sensitize architects to the best practices of reducing disaster risk worldwide. Marie was recently honored by the French government with a Competences and Talents Visa to develop a program at ESA that will educate and train architecture students to work in the contexts of extreme need and crisis in the developing world. She is currently part of an international working group on the reconstruction of Haiti and is Associate Program Director of BaSiC Initiative, Europe. Marie recently helped found Future City Lab, an international consortium of twelve schools of architecture and design concerned the future of urban environments. She is also one of twelve laureates of the Partner University Fund for 2011. Marie holds a Ph.D from Brown University in art and architectural history and is bilingual in French and English.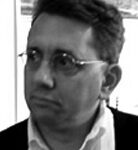 David Perkes is an architect and Associate Professor for Mississippi State University. He is the founding director of the Gulf Coast Community Design Studio, a professional outreach program of the College of Architecture, Art + Design. The design studio was established soon after Hurricane Katrina and is providing planning and architectural design support to many Mississippi Gulf Coast communities and non-profit organizations. The design studio works in close partnership with the East Biloxi Coordination and Relief Center and has assisted in the renovation of hundreds of damaged homes and over fifty new house projects in East Biloxi. The Biloxi house projects were awarded an Honor Citation from the Gulf States Region AIA in 2007. Before creating the Gulf Coast Community Design Studio, David was the director of the Jackson Community Design Center and taught in the School of Architecture's fifth year program in Jackson, Mississippi for seven years. Under his leadership the Jackson Community Design Center assisted many community organizations and received numerous national and local awards, including a Mississippi AIA Honor Award for the Boys and Girls Club Camp Pavilion. A sustainable Habitat for Humanity house built in Jackson was selected by the "Show Your Green" recognition program and featured on the AIA Design Advisor. David was selected as the designer from Mississippi in January 2004 issue of International Design in which a designer is featured from each state. David has a Master of Environmental Design degree from Yale School of Architecture, a Master of Architecture degree from the University of Utah, and a Bachelor of Science degree in Civil and Environmental Engineering from Utah State University. In 2004 David was awarded a Loeb Fellowship from the Harvard Graduate School of Design.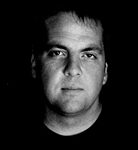 John Folan is the T. David Fitz-Gibbon Professor of Architecture, Founder and Director of the Urban Design Build Studio (UDBS), track Chair of the Masters of Urban Design (MUD) Program, and member of the Remaking Cities Institute (RCI) at Carnegie Mellon University. Since joining the faculty at Carnegie Mellon University in the fall of 2009, John and the UDBS have been working with challenged urban communities in Allegheny County on the development and implementation of catalytic projects through participatory design processes. The work has been recognized with the 2010 ACSA Collaborative Practice Award and the 2011 AIA/ACSA Housing Design Education Award. The work in Pittsburgh represents an extension of efforts in university affiliated community based design and construction, initiated while John was tenured faculty member at the University of Arizona.In Tucson, Arizona John co-founded, co-directed, and served as an executive board member of the Drachman Design Build Coalition (DDBC); a university affiliated, non-profit, 501(c)3 corporation dedicated to the design and construction of environmentally specific, energy efficient, affordable housing prototypes. Projects with the DDBC implemented in Tucson's Urban Empowerment Zone have been recognized with three consecutive AIA Arizona Honor Awards for Residence of The Year and the 2011 ACSA Collaborative Practice Award. Urban strategies employed in the implementation of the DDBC work influenced the collaborative development of the Drachman Institute's legislative proposal for regionally specific sustainability guidelines. The work was recognized with first place award in the 2008 National Urban Policy Initiative Competition (NUPIC).