Washington, DC, March 24th & 25th, 2017
This two-day course was presented by Design Corps, SEED Network, the American Institute of Architects (AIA) National, and the M.S. in Sustainable Design Program at The Catholic University in DC. Participants learned skills and methods that will enhance their capacity to engage in community-based design through professional fee-based projects. The Public Interest Design Institute curriculum is structured around the Social Economic Environmental Design (SEED) process and metric, which provides a step-by-step guide for practice, documentation, and showcasing of public interest design projects. Successful participants in Public Interest Design Institute programs earn 11.5 Continuing Education Units (AIA/ASLA) and certification as a SEED Professional.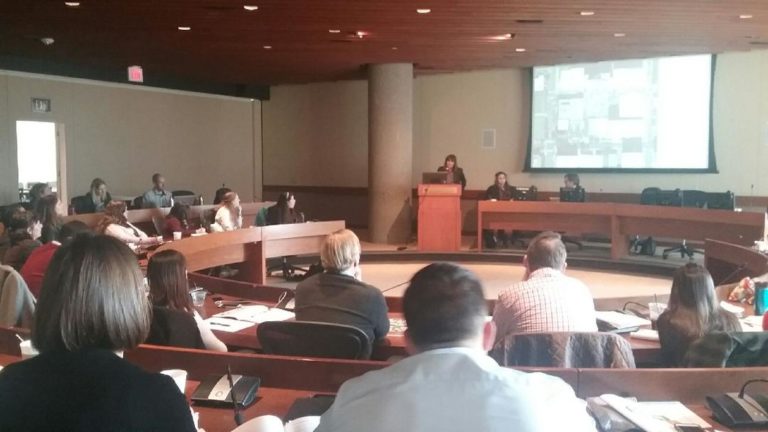 Institute Recap – Evaluation Results
How well did we meet your expectations and provide value to you?
Please evaluate how successfully the Public Interest Design Training met your expectations for each of the following.
5 is "highly successfully"; 3 is "successfully"; and 1 is "unsuccessfully"
| | |
| --- | --- |
| Average Score | Learning Objective |
| 3.8 | Pro-actively finding new clients and public interest design projects |
| 4.2 | Learning about new fee sources and structures |
| 4.2 | Using a step-by-step process of working with a community as a design partner |
| 4.1 | Leveraging other partners and assets to address project challenges |
| 4.7 | Maximizing a project's positive impact on a community |
| 4.5 | Moving beyond LEED to measure the social, economic, and environmental impact on communities |
| 4.6 | Understanding public interest design and how is it re-shaping the design professions |
SPEAKERS & SCHEDULE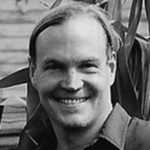 Bryan Bell, SEED: is the Academic Leader of each session, Founder of Design Corps, Founder of the Public Interest Design Institute, and Co-founder of SEED. Bell has supervised the Structures for Inclusion lecture series for ten years, which presents best practices in community-based design. He has published two collections of essays on the topic. Bell has lectured and taught at numerous schools including the Rural Studio with Samuel Mockbee. He has received an AIA National Honor Award in Collaborative Practice. His work has been exhibited in the Venice Biennale and the Cooper Hewitt Museum Triennial. He was a Harvard Loeb Fellow in 2010-11 and a co-recipient of the 2011 AIA Latrobe Prize, which is focused on public interest design.
Carlton Eley MSURP, is an environmentalist, urban planner, and civil servant.  Possessing an appreciation for environmental justice and sustainable urban policy, he has become an accomplished expert on the topic of equitable development in the public sector.  Carlton's work has been commended by the Ford Foundation, the National Charrette Institute, and the Harvard University Graduate School of Design.  His technical assistance work has earned citations from the American Planning Association and the National Organization of Minority Architects.  Carlton has published multiple articles on the topic of equitable development.  He has a B.A. in Sociology/Social Work Curriculum from Elizabeth City State University and a M.S. in Urban and Regional Planning from the University of Iowa.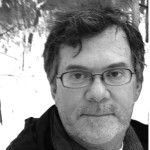 Bradley Guy is an Associate Professor of Practice, and Director of the MS in Sustainable Design program in the School of Architecture + Planning, The Catholic University of America (CUArch), Washington, DC. He is also the Director of the Center for Building Stewardship and Director of the MS in Facilities Management program. Brad is also a member of the USGBC LEED Social Equity Pilot Credit Working Group and the AIA Materials Knowledge Working Group, and a US representative to the ISO SC59/TC17 Working Group 1: Sustainable building . Brad has a MS in Architectural Studies from the University of Florida, and a B.Arch. from the University of Arizona. He is an Associate of the American Institute of Architects and an USGBC LEEDÆ Accredited Professional BD+C.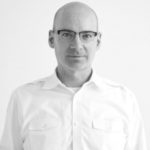 Greg Kearley, AIA, LEED AP, Managing Principal, Inscape Studio, Executive Director, Inscape Publico. Greg established Inscape Studio in 1998. In shaping Inscape Studio it was not Greg's intention to create a singular stylistic approach to architecture, but to put into place a framework for a collective design process. Greg co-founded Project 4, a contemporary art gallery, in 2006 with three colleagues. During the nine years it was open, Project 4 exhibited works of emerging and mid-career artists. The space, designed by Inscape Studio, provided a platform for showcasing a variety of media, including installation, video, painting, sculpture, and site specific works. In 2010 Greg co-founded Inscape Publico, a nonprofit architecture firm. The mission of Inscape Publico is to provide professional architecture services to other non-profits so that they can further their missions in the spaces created by Inscape Publico.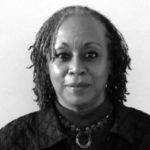 Sheila Lewis, Deputy Director, US Environmental Protection Agency, Office of Environmental Justice, Washington (EPA), DC. Sheila provides leadership to the office administrative and contracts team as well as the External Team, which includes the program areas of the Environmental Justice Grants and the National Environmental Justice Federal Advisory Committee. Sheila has a background in contracts and grants administration and over twenty years of experience working with communities. She works extensively with community organizations on a range of issues such as lead remediation, indoor air asthma triggers and farmer pesticide.  Sheila's previous experiences include working with the U.S. Department of Defense, Defense Contract Audit Agency (DCAA), the Virginia State Cooperation Commission, and the American Red Cross.   She has a Bachelor of Science in Accounting from Hampton University.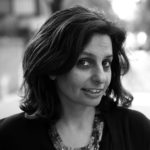 Nadine Maleh. Executive Director, Institute for Public Architecture and Senior Advisor, Community Solutions. For the past thirteen years, Nadine has been an active member in the social interest design community. Prior to joining the IPA, Nadine was the Director of Inspiring Places at Community Solutions (CS). Nadine spearheaded the organization's efforts in real estate and community activation. She developed the design and development protocols for CS real estate work in NYC, New Orleans, Hartford, CT and Washington, DC. She is responsible for the creation of over 1,000 units of supportive housing in NYC. In addition, Nadine just completed an in depth study on a public housing campus working closely with both public housing residents and staff.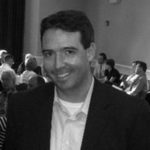 Joel Mills is Senior Director of the American Institute of Architects' Center for Communities by Design. Center programs have catalyzed billions of dollars in sustainable development across the country, helping to create some of the most vibrant places in America today. Joel's 24-year career has been focused on strengthening democracy, civic capacity and civic institutions around the world. This work has helped millions of people participate in democratic processes, visioning efforts, and community planning initiatives. He has delivered lectures, presentations and interactive workshops for dozens of audiences across 5 continents. In the United States, Joel has worked with over 100 communities, leading participatory processes that facilitated community-generated strategies for success.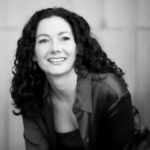 Rachel Minnery Sr. Director of Sustainable Development Policy at the American Institute of Architects (AIA) overseeing the institute's programs disaster assistance, resilience and adaptation, and sustainable community development. I am a licensed architect with vast experience in public, private and non-profit sectors including all phases of design and construction for multi-million dollar affordable housing, healthcare, education and other community-based architecture and planning projects. My innovative research-based work includes feasibility studies, campus/development planning, new construction, renovations, additions, remodels, and retrofits. I actively promote economic, environmental and social sustainability and frequently speak and write on issues in the built environment related to green building, resilience, natural disasters and public-interest design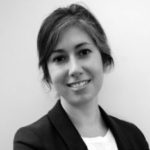 Rayya Newman, AIA,LEED AP BD+C, SEED, Senior Associate, Inscape Studio, Outreach Director, Inscape Publico. Rayya is an Architect with Inscape Studio and the Outreach Director with Inscape Publico, both are SEED-certified 'sister' firms, located in Washington DC. In her free time, she volunteers as Chapter Director for Open Architecture DC, a diverse volunteer base working to improve and help communities through socially responsible and sustainable design. She is an AIA member, LEED-accredited, and SEED-certified professional. Rayya believes in the triple bottom line approach to sustainability including social and economic as well as environmental issues. Her blog publicinterestdesigndc.org highlights public interest design projects, events, and people in the DC area. Rayya received her Bachelor of Architecture from The Catholic University of America and her Master of Architecture from Virginia Tech.. 
Suman Sorg FAIA, guides Sorg Architects as Founding Principal and Chief Designer. Her work has been recognized with numerous honors, including 26 awards from the American Institute of Architects. She has lectured extensively for the AIA, the National Building Museum, the Urban Land Institute, the Center for Architecture in New York, and others. Suman serves on the Board of Trustees for the National Building Museum and she is a Peer Reviewer for the General Services Administration Design Excellence Program. Suman began her studies at the School of Planning and Architecture in New Delhi, India and completed her Bachelor of Architecture at Howard University in Washington, DC. She went on to study Design and Historic Preservation at Cornell University in Ithaca, New York.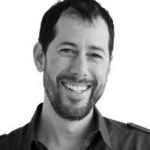 Stefan Schwarzkopf, AIA, LEED AP, Principal, Inscape Studio, Design Director, Inscape Publico, Washington DC. Stefan has headed or contributed to a variety of community-based work throughout his career, including a large scale art installation in a public park, graphic design and layout for nonprofit organizations, and set design for a community theatre. Stefan joined Inscape Studio in 2009 where he is a principal and pursues a collaborative approach to an enhanced level of design for residential, commercial, institutional, and nonprofit organizations, all linked by a commitment to making a positive social impact and rejuvenating the environment. In 2010 he co-founded the nonprofit firm Inscape Publico, which works in tandem with Inscape Studio to expand Inscape's service offerings to nonprofit organizations.

Philip Szostak, FAIA, is the Founder and Principal of Szostak Design, Chapel Hill, NC. Phil has over 30 years of experience in a broad variety of architectural design projects. Phil's design work has been widely acclaimed, garnering twelve state and regional AIA design awards in the past decade. Recent projects include the Durham Performing Arts Center; the Walltown Recreation Center in Durham, North Carolina; the Theater Annex in Durham, North Carolina, the Columbia Street Annex Residential Development in Chapel Hill, North Carolina; and the New American Home residential development in Raleigh, North Carolina. Phil is a graduate of NC State University's School of Design. Prior to founding Szostack Design, Phil was the NC Principal for NBBJ, the country's second largest architectural practice.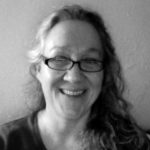 Susan Thering, Ph.D. is Programs Manager at Design Corps. She has contributed to partnership projects in urban brownfield neighborhoods, rural "coal country" Appalachia, and remote First Nations reservations. Sue's practice, research, publications, and teaching focus on documenting the outcomes of transdisciplinary and participatory community planning and design, with particular attention to social outcomes. Sue holds professional degrees in Architecture and Landscape Architecture (BPS Arch, SUNY Buffalo & MLA Cornell) and a research degree in Environmental Science (Ph.D. SUNY-ESF). Prior to joining the Design Corps team, Sue was Executive Director of Design Coalition Institute in Madison WI. Prior to that, Sue was the Founder and Director of the Community Design Action-Research Group at the University of Wisconsin-Madison.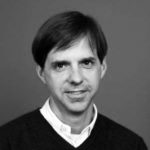 Chapman Todd has 25 years of experience working for non-profit social service agencies in the Washington DC area. Since 2010, he has been consulting on the development of supportive and affordable housing projects, with a particular emphasis on working with faith-based organizations to create apartment units for persons who have been homeless.
Location:
American Institute of Architects (AIA) National Office
1735 New York Ave., NW, Washington, DC 20006-5292 MAP
Schedule & Agenda:
Friday, March 24th, 2017: 8:00 am – 5:00 pm
8:00-9:00
Registration & Breakfast
9:00-9:05
Welcome, Rachel Minnery, AIA National & Brad Guy, CUA
9:05-10:00
Bryan Bell, Design Corps: The Context of Public Interest Design
10:00-10:15
Coffee Break
10:15-11:45
Carlton Eley & Sheila Lewis:
The EPA and Environmental Justice Projects & Programs
11:45-1:00
Lunch on your own
1:00-2:00
Chapman Todd, Nadine Maleh, & Suman Sorg:
John and Jill Ker Conway Residence: Project & Process
2:00-3:00
Joel Mills, AIA National:
AIA Communities by Design Programs, Projects, & Process
3:00-3:15
Coffee Break
3:15-4:45
Greg Kearley, Rayya Newman, Stefan Schwarzkopf, Inscape Studio & Inscape Publico:
ArtView / H Space: Project & Process
4:45-5:00
General Discussion Q&A
 
 
 
 
Saturday, March 25th, 2017: 8:30 am – 5:00 pm
8:30-9:00
Registration & Breakfast
9:00-10:00
Bryan Bell, Design Corps: Introduction to the SEED Evaluator
10:00-11:00
Susan Thering, Design Corps: Documenting Tangible and Intangible Outcomes
11:00-11:15
Coffee Break
11:15-12:15
Brad Guy, Sustainable Design Program, CUA:
The Depot Park: Project & Process
12:15-1:30
Lunch on your own
1:30-3:00
Phil Szostak, Szostak Design:
The Durham Performing Arts Center: Project & Process
3:00-3:15
Coffee Break
3:15-4:45
General Discussion, Review, Q&A
4:45-5:00
SEED certification/CEU qualifying exam