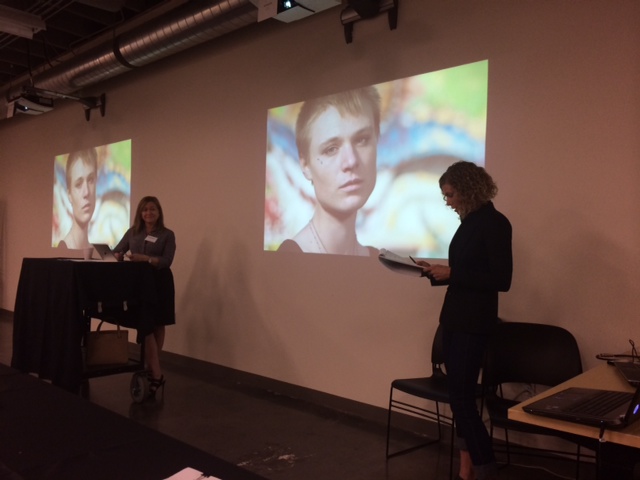 Institute Recap – Evaluation Results
Please evaluate how successfully the Public Interest Design Training met your expectations for each of the following.
"5" is highly successfully?"3" is successfully?"1" is unsuccessfully
Average Score   Learning Objective
| | |
| --- | --- |
| 4.6 | Understanding public interest design and how is it re-shaping the design professions. |
| 4.5 | Maximizing a project's positive impact on a community. |
| 3.7 | Leveraging other partners and assets to address project challenges. |
| 4.3 | Moving beyond LEED to measure the social, economic, and environmental impact on communities. |
| 4.5 | Using a step-by-step process of working with a community as a design partner. |
| 3.5 | Learning about new fee sources and structures. |
| 3.2 | Finding new clients |
| 3.5 | Proactively finding a public interest design project |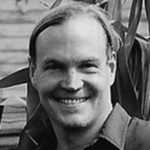 Bryan Bell, The Academic Leader of each session is Bryan Bell, the founder of Design Corps, founder of the Public Interest Design Institute, and a co-founder of SEED. Bell has supervised the Structures for Inclusion lecture series for ten years which presents best practices in community-based design. He has published two collections of essays on the topic. Bell has lectured and taught at numerous schools including the Rural Studio with Samuel Mockbee. He has received an AIA National Honor Award in Collaborative Practice. His work has been exhibited in the Venice Biennale and the Cooper Hewitt Museum Triennial. He was a Harvard Loeb Fellow in 2010-11 and a co-recipient of the 2011 AIA Latrobe Prize which is focused on public interest design. Other speakers will be national leaders of this emerging field.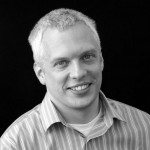 Ryan Gravel AICP, LEED AP is a Senior Urban Designer at Perkins + Will in Atlanta, GA.  Ryan offers an architect's perspective to urban planning, bringing the knowledge of building dimension and design to site planning, concept development and public policy. His master's thesis in 1999 was the original vision for the ambitious Atlanta BeltLine, a 22-mile transit greenway that transforms a loop of old railroads with light-rail transit, parks and trails to generate economic growth and protect quality-of-life in 45 neighborhoods throughout the central city. Eight years of his subsequent work as a volunteer and later in the nonprofit and government sectors was critical to the BeltLine's success, which is now more than a $2 billion public-private initiative in the early stages of implementation.  Ryan is design manager for the Atlanta BeltLine Corridor design and is also working with other clients to develop their vision, such as the South Fork Conservancy's Watershed Vision plan for 40 miles of hiking trails along Peachtree Creek. Ryan speaks internationally about the BeltLine and has been recognized for his accomplishments including the Atlanta Urban Design Commission's highest award in 2007 and Esquire Magazine's "Best and Brightest" in 2006.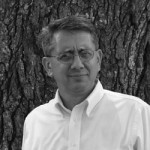 David Perkes is an architect and Associate Professor for Mississippi State University. He is the founding director of the Gulf Coast Community Design Studio, a professional outreach program of the College of Architecture, Art + Design. The design studio was established soon after Hurricane Katrina and is providing planning and architectural design support to many Mississippi Gulf Coast communities and non-profit organizations. The design studio works in close partnership with the East Biloxi Coordination and Relief Center and has assisted in the renovation of hundreds of damaged homes and over fifty new house projects in East Biloxi. The Biloxi house projects were awarded an Honor Citation from the Gulf States Region AIA in 2007. David has a Master of Environmental Design degree from Yale School of Architecture,
a Master of Architecture degree from the University of Utah, and a Bachelor of Science degree in Civil and Environmental Engineering from Utah State University. In 2004 David was awarded a Loeb Fellowship from the Harvard Graduate School of Design at Santa Barbara and serves on the Taos Community Foundation's Affordable Housing Advisory Board.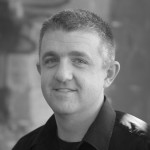 Jeffery L. Davis, AIA, LEED ®AP BD+C, a principal at Architectural Nexus, works on civic, municipal and cultural projects throughout the Western United States. His built-work and published writings demonstrate a practice focused on the design of public cultural architecture, including articles identifying libraries as gathering spaces that encourage community interaction. Jeff's work on the Glendale Public Library focused on public outreach efforts within culturally and socio-economically diverse neighborhoods with the youngest population in the city. His design solution for Millcreek Community Center integrated a library, senior center, recreation center, park, and cafe to create a multi-generational public space. His public service combined with regional community outreach efforts has generated public processes that are flexible, effective and inclusive that transforms a community's vision into realized spaces. Jeff's passion for architecture and its influence on our communities, families, and lives set the groundwork for his career in public architecture and outreach. He recognizes the intrinsic relationship between human scale and the built environment that enhances human interaction by using the instruments of scale, detail, light and sustainability. Jeff believes that "remembering people" in the planning and design of public spaces creates unity and ownership.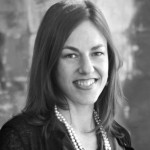 Laura Clayton, LEED AP BD+C, SEED is a licensing architect at Architectural Nexus and the first SEED certified consultant in the State of Utah.  Laura holds a Master of Architecture from the University of Utah and a Bachelor of Arts in Architecture from Clemson University. She is an active member of the Utah AIA and USGBC and co-chair of the 21st & 21st Business District, as well as co-founder and acting board member of Common Studio, a non-profit organization that advocates design for under-served populations. Laura has played an innovative role in community engagement and launched an outreach effort to encourage dialogue between citizens groups and design professionals. Upon receiving SEED training and certification, Laura has incorporated this process into her work, including an SDAT for Tremonton, Utah, the Glendale Public Library in Salt Lake City, and a public parklet  for the 21st & 21st area in Sugarhouse. Laura believes that social, economic, and cultural concerns must be an integral part of the larger sustainability movement and advocates that sustainable building address environmental and social issues integrally.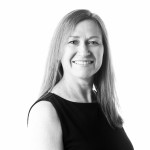 Peggy McDonough Jan is President of MHTN Architects. She recognizes the importance of design, and urges young architects to integrate social responsibility into the practice of architecture. She is a native of Utah, having earned her degree in Architecture from the University of Notre Dame. Her honors include being the recipient of the 1989 Annual Lloyd Warren Fellowship / Paris Prize in Architecture, awarded to one young architect annually by the National Institute for Architectural Education, formerly the Ecole des Beaux Arts in Paris, France. Ms. McDonough serves on the Advisory Board for the U of U College of Architecture + Planning, having served as Adjunct Faculty to the school from 1996 to 2011. As President of MHTN, she emphasizes a collaborative design culture through pin-up reviews of cross-office teams. Peggy is honored to work with the Volunteers of America, and to help them lift the underserved youth of our community through the power of place.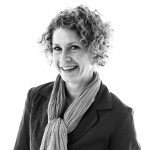 Hannah Vaughn is a young designer at MHTN Architects, in Salt Lake City, UT. Hannah was educated in philosophy at the University of New Mexico and at the Universite de Savoie, and received her Master of Architecture from the University of Utah. She currently sits on the Board of Directors for AIA Utah, is an active participant in the AIA Utah YAF. Hannah regularly participates in design critiques, workshops, and competitions, and is intent on advancing mindful, artful development of the built environment. She is committed to interventions that are informed by community dialogue and positively affect the perception of users. She is honored to be part of the realization of the VOA Youth Center – a project that demands human sensitivity and thoughtful design.
Schedule
Friday, May 9th
8:30 – 9:00am             Registration + Coffee
9:00 – 10:00am            Bryan Bell: Introduction to Public Interest Design + Historic Context
10:00 – 11:00am          Bryan Bell: Migrant Farm Housing Case Study
11:00 – 12:00pm          David Perkes, Gulf Coast Community Design Studio Case Study
12:00 – 1:15pm            Lunch (On your Own)
1:15 – 2:15pm              Ryan Gravel, Atlanta Beltline Corridor Case Study
2:15 – 3:00pm               Jeff Davis and Laura Clayton, Architectural Nexus
3:00 – 3:15pm              Coffee Break
3:15 – 4:00pm             PID Utah Award Winners MHTN Architects: Hannah Vaughn + Peggy McDonough, VOA Youth Center Case Study
4:00 – 4:45pm              Social Economic Environment Design (SEED) Presentation – Overview of the SEED Evaluator
4:45 – 5:15pm              Discussion
5:15 – 5:45pm              Review and SEED Exam
Utah Public Interest Design Awards
Recognizing excellence in social, economic, and environmental design, the Utah Public Interest Design Awards represent the best example of design that demonstrates truly sustainable projects creating positive change in the world.
First Place Winner: VOA Youth Center
Honorable Mention: Project: ARCHITECTURE
To read full details about the project winners, click here.
Read the Press Release announcing the winners.
The Utah Public Interest Design Award Jurors were:
Stephen A. Goldsmith, Director, Center for the LivingCity, University of Utah
RK Stewart, FAIA, Founder, RK Stewart Consultants
Eric Shaw, Director of Community and Economic Development at Salt Lake City Corporation
Mimi Locher, FAIA, LEED AP, Associate Chair and Associate Professor, School of Architecture, University of Utah
Bryan Bell, Executive Director, Design Corps