Portland, OR – April 6th & 7th, 2017
and Structures for Inclusion Conference April 7th – 9th
This two-day course was presented by 
Design Corps
, the
SEED Network
, and the
Center for Public Interest Design
at Portland State University. Participants learned skills and methods to pro-actively engage in community-based design through professional fee-based projects. The Public Interest Design Institute curriculum is structured around the 
Social Economic Environmental Design
 (SEED) process and metric, which provides a guide for practice, documentation, and showcasing of public interest design projects. Successful participants will earned professional continuing education credits (AIA HSW CEUs or ASLA HSW PDHs) and certification as a SEED Professional.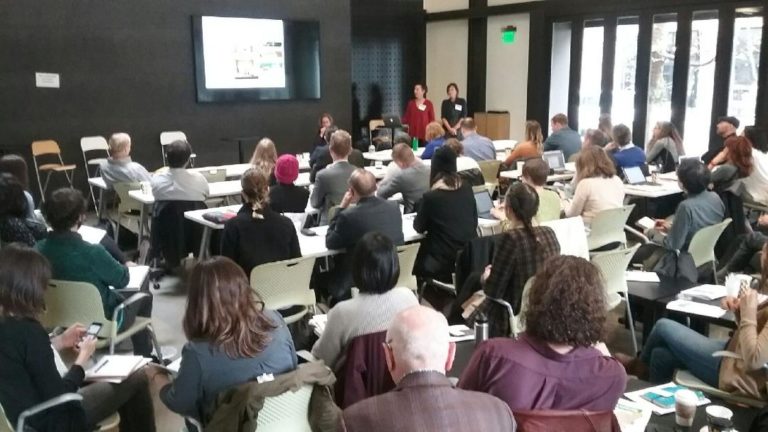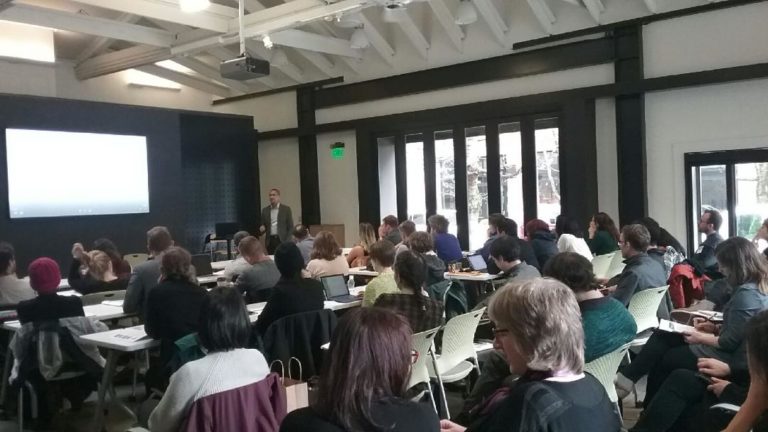 Institute Recap – Evaluation Results
We appreciate and respond to feedback from participants in each Public Interest Design Institute.
How well did we meet your expectations and provide value to you?
Please evaluate how successfully the Public Interest Design Training met your expectations for each of the following.
"5" is highly successfully? "3" is successfully? "1" is unsuccessfully
Average Score
Learning Objective
2.3
Pro-actively finding new clients and public interest design projects
3.1
Learning about new fee sources and structures
3.5
Using a step-by-step process of working with a community as a design partner
3.9
Leveraging other partners and assets to address project challenges
3.9
Maximizing a project's positive impact on a community
4.4
Moving beyond LEED to measure the social, economic, and environmental impact on communities
4.4

Understanding public interest design and how is it re-shaping the design professions

 
Speakers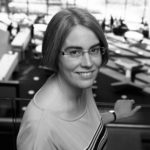 Jane Anderson is Programme Lead for Undergraduate Architecture at Oxford Brookes University. She has worked as an architect in Germany and the UK. She is a National Teaching Fellow. Her research concerns the pedagogy of live (design build) projects in architecture. Jane is co-founder of the Live Projects Network, an international online resource to connect students, academics and communities involved in live projects. Jane also directs OB1 LIVE, a programme of live projects designed and implemented by architecture students for the local community. Her recent co-edited book is titled "InHabit: People, Places and Possessions" (2016, Oxford: Peter Lang).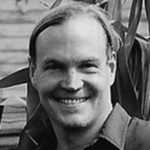 Bryan Bell, SEED: is the Academic Leader of each session, Founder of Design Corps, Founder of the Public Interest Design Institute, and Co-founder of SEED. Bell has supervised the Structures for Inclusion lecture series for ten years, which presents best practices in community-based design. He has published two collections of essays on the topic. Bell has lectured and taught at numerous schools including the Rural Studio with Samuel Mockbee. He has received an AIA National Honor Award in Collaborative Practice. His work has been exhibited in the Venice Biennale and the Cooper Hewitt Museum Triennial. He was a Harvard Loeb Fellow in 2010-11 and a co-recipient of the 2011 AIA Latrobe Prize, which is focused on public interest design.
Simon Colwill studied "Landscape Architecture" at the University of Greenwich in London and moved to Berlin, Germany in 1995 where he worked as a freelancer with a focus on landscape design, town planning, detailing and design competitions. Since 2004, he has been a teaching and research associate at the Department of Landscape Design and Construction at the Technische Universität in Berlin, supervising many study projects and seminars in the bachelor and master's program. He has been a member of CoCoon – contextual construction since 2007, co-initiated the EuropeanDesignBuild Knowledge Network and has been involved in a number of DesignBuild projects in Mexico, Bolivia, Egypt and in Germany.
Peter Fattinger, Ph.D. is a Principal of Fattinger Orso Architektur, a Vienna-based Design and Fabrication Studio working at the intersection of architecture, art and design. The work ranges from small object design, interior projects, exhibition design to public art installations, cultural productions and urban interventions, as well as lecturing and teaching. Diploma in Architecture, TU Vienna. Ph.D., TU Vienna. Thesis title: Design-Build-Studio: Framework, processes, and potentials of design-build-projects in architectural education
Ursula Hartig holds a Master in Architecture (Diplom Ingenieur) from the Technische Universität Berlin. She is a research fellow at the Department of Architecture, TU Berlin, and founder of CoCoon, a sector for intercultural and interdisciplinary teaching, research, and practice in the field of build environment. Since 2000 she has been project manager and director of TU Berlin's DesignBuild Studios including planning, realisation, and documentation of buildings and environments in Mexico and Afghanistan. Ursula initiates and directs the research-consortium European DesignBuild Knowledge Network in cooperation with the habitat unit, developing the dbXchange.eu web-platform.
Matthew Jelacic is the Infrastructure Policy Adviser in the Office of Energy and Infrastructure at the US Agency for International Development. Prior to joining USAID in 2016, he taught the practice and history of design for over twenty years. Matthew has expertise in multiple design fields, including: Environmental Design, Architecture, Industrial Design, Urban Design, and Urban Planning. MArch, Harvard University, BArch, Pratt Institute.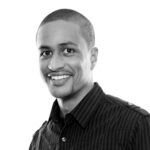 DK Osseo-Asare is a designer who makes buildings, landscapes, cities, objects, and digital tools. He is co-founder and principal of Low Design Office (LOWDO), an architecture and integrated design studio based in Austin, Texas and Tema, Ghana, and design lecturer in engineering at Ashesi University, where he helps run the Ashesi Design Lab (D:lab). DK is a TED Global Fellow, Fulbright Scholar and received A.B. in Engineering Design and M.Arch. degrees from Harvard University for work in kinetic systems and network power. His research spans design innovation, open-source urbanism, digital fabrication and architecture robots. He led urban design for Koumbi City and Anam City new town projects in Ghana and Nigeria, and is co-founder of the Agbogbloshie Makerspace Platform (AMP), winner of the Rockefeller Foundation's Centennial Innovation Challenge and 2017 SEED award for public interest design, for which he is the Africa 4 Tech Digital Champion for #Edtech.
Sergio Palleroni is a Senior Fellow of the Center for Public Interest Design at Portland State University. Professor Palleroni's research and fieldwork for the last two decades has been in the methods of integrating sustainable practices to improve the lives of people in underserved communities worldwide. Professor Palleroni has been a consultant on sustainable architecture and development for not-for-profit agencies and governmental and international agencies such as UNESCO, World Bank, and the governments of China, Colombia, Costa Rica, India, Kenya, Mexico, Nicaragua and Taiwan. Palleroni holds a Master of Science in Architectural Studies from the Massachusetts Institute of Technology and a Bachelor of Architecture from the University of Oregon.
Nina Pawlicki is a teaching and research associate at Habitat Unit within the School of Architecture, TU Berlin and member of the CoCoon-Studio, dedicated to the DesignBuild methodology. Through transdisciplinary, hands-on approaches she is seeking to investigate how community engagement processes can lead to the design of more inclusive living environments. With a particular interest in facilitating mutually-benefical collaborations on the interface between academia and non-academia she co-initiated the dbXchange.eu platform and ran projects in Mexico, Mongolia, Jordan, Colombia and Germany. Nina studied architecture at the Technische Universität Berlin and the Pontificia Universidad Católica de Chile and has a wide range of experiences from working for different architecture offices.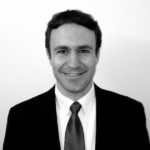 Bryan Pittman is an Engineering Advisor in the Office of Energy and Infrastructure at the U.S. Agency for International Development (USAID). In this role, Bryan is responsible for providing technical leadership and field support for the design, construction, and effective operation and maintenance of infrastructure critical to development. Since joining USAID in 2013, he has served as the manager of USAID's Global Architect-Engineer Services Contracts, the Agency's primary mechanism for providing field Missions with access to infrastructure related technical expertise. Prior to joining USAID, Mr. Pittman was a Developmental Engineer in the U.S. Air Force. He holds a Master of International Affairs degree from Columbia University and a Bachelor of Science in Mechanical Engineering from the U.S. Air Force Academy.
Susan Thering, Ph.D. is Programs Manager at Design Corps. She has contributed to partnership projects in urban brownfield neighborhoods, rural "coal country" Appalachia, and remote First Nations reservations. Sue's practice, research, publications, and teaching focus on documenting the outcomes of transdisciplinary and participatory community planning and design, with particular attention to social outcomes. Sue holds professional degrees in Architecture and Landscape Architecture (BPS Arch, SUNY Buffalo & MLA Cornell) and a research degree in Environmental Science (Ph.D. SUNY-ESF). Prior to joining the Design Corps team, Sue was Executive Director of Design Coalition Institute in Madison WI. Prior to that, Sue was the Founder and Director of the Community Design Action-Research Group at the University of Wisconsin-Madison.
Schedule:
Thursday, April 6th, 2017: 8:00 am – 5:00 pm
LOCATION: Center for Architecture Portland (AIA Portland)
403 NW 11th Ave, Portland, OR 97209
+ google maps link
8:00-9:00
Registration & Breakfast
9:00-9:05
Sergio Palleroni CPID & Colleen Bastendorff, AIA Portland: Welcome
9:05-9:35
Bryan Bell, Design Corps:
The Context of Public Interest Design
9:35-10:35
Jane Anderson, Oxford Brookes University:
Case Study: Digital Wellbeing Hub
10:35-11:35
DK Osseo-Asare, Low Design Office:
Case Study: Agbogbloshie Makerspace Platform (AMP)
11:35-12:45
Lunch on your own
12:45-1:45
Ursula Hartig, Nina Pawlicki, & Simon Colwill, TU Berlin & CoCoon-Studio: Case Study: Kitchen-Hub
1:45-2:45
Peter Fattinger, Fattinger Orso Architektur, Vienna:
Case Study: Bed and Breakfast – OBENauf
2:45-3:00
Coffee Break
3:00-3:30
Matthew Jelacic & Bryan Pittman
USAID Initiatives
3:30-4:15
Bryan Bell, Design Corps:
SEED & the SEED Evaluator
 4:15-500
 Susan Thering, Design Corps:
Documenting Tangible & Intangible Outcomes
 
 
FRIDAY APRIL 7th:
LOCATION: Native American Student and Community Center
Portland State University
710 SW Jackson St, Portland, OR 97201
+ google maps link
Shattuck Hall (School of Architecture)
Portland State University
1914 SW Park Ave, Portland, OR 97201
+ google maps link
9:00 am – 3:00 pm Speakers and Instructors, in cooperation with SFI Conference:
Lisa Abendroth, Jane Anderson, Travis Bell, Lancelot Coar, Rory Dickens, David Dowell, Marc Drewes, Ronit Eisenbach, Todd Ferry, Jack Forinash, Aaron Forrest, Anna Goodman, Kelly Gregory, Sandra Gressung, Jesse Han, Matthias Kestel, Sara Khorshidifard, Clive Knights, Jeremy Knoll, Tobias Kohlstruck, Liz Kramer, Margarette Leite, Matthew Lutz, Emily McGlohn, Dylan Morgan, David O'Brien, Arlene Oak, Pedro Pacheco, Sergio Palleroni, Rosamund Palmer, David Perkes, Rudolf Perold, Sascha Ritschel, James Rojas, Alex Salazaar, Andrew Santa Lucia, Rachel Sara, Shannon Schmehl, Virajita Singh, Sean Slattery, Jake Stodola, Tolya Stonorov, Yuki Takemura, Susan Thering, Tobias Vogel, Kayla Volkmer, Michael Zaretsky, Cristina Zubillaga.
3:15 – 4:00: Discussion & Review for Exam
4:00 – 5:00: Exam for CEUs/PDHs (AIA/ASLA) and certification as a SEED Professional
6:30: Keynote Address (Optional): Teddy Cruz & Fonna Forman