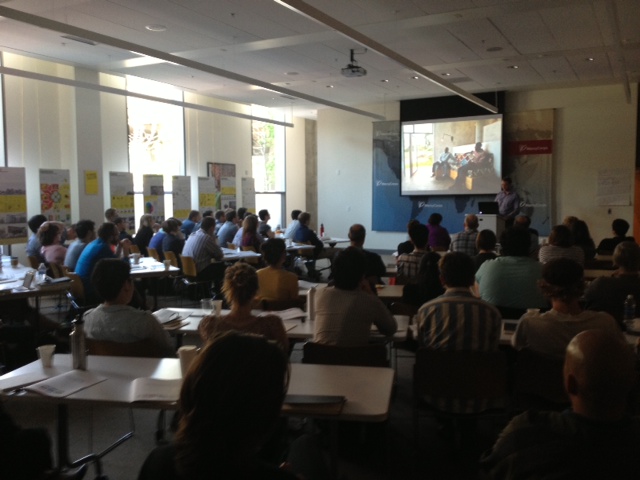 Institute Recap:
How well did we meet your expectations and provide value to you?
How successfully did the Public Interest Design Training met your expectations for each of the following.
"5" is highly successfully?"3" is successfully?"1" is unsuccessfully
Average Score             Learning Objective
| | |
| --- | --- |
| 4.6 | Understanding public interest design and how is it re-shaping the design professions. |
| 4.3 | Maximizing a project's positive impact on a community. |
| 4.3 | Moving beyond LEED to measure the social, economic, and    environmental impact on communities. |
| 4.3 | Leveraging other partners and assets to address project challenges. |
| 4.1 | Learning about new fee sources and structures. |
| 4.0 | Using a step-by-step process of working with a community as a design partner. |
| 3.9 | Finding new clients and public interest design projects. |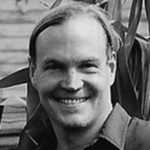 Bryan Bell, The Academic Leader of each session is Bryan Bell, the founder of Design Corps, founder of the Public Interest Design Institute, and a co-founder of SEED. Bell has supervised the Structures for Inclusion lecture series for ten years which presents best practices in community-based design. He has published two collections of essays on the topic. Bell has lectured and taught at numerous schools including the Rural Studio with Samuel Mockbee. He has received an AIA National Honor Award in Collaborative Practice. His work has been exhibited in the Venice Biennale and the Cooper Hewitt Museum Triennial. He was a Harvard Loeb Fellow in 2010-11 and a co-recipient of the 2011 AIA Latrobe Prize which is focused on public interest design. Other speakers will be national leaders of this emerging field.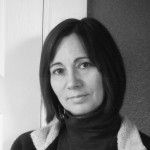 Margarette Leite teaches architectural design and building tectonics at Portland State University.  Her pedagogical mission is to provide opportunities for students to engage in design processes and design/build activities that serve communities in need. These initiatives have garnered awards for civic engagement and have been the subjects of numerous publications and documentaries.  Her work with students includes projects with local school districts for the design of sustainable learning spaces as well as a current statewide initiative to build and distribute a greener, affordable modular classroom across Oregon and the nation. The SAGE Classroom was awarded an international SEED award in 2012.  Her tectonics classes focus on the responsible use of sustainable and reusable materials as well as the promotion of hands-on making as a life-long habit for students of architecture.  In addition, she is a partner in PLDP Architecture, a firm that designs and promotes sustainable buildings and communities with particular emphasis on disaster relief.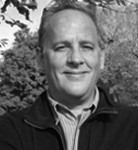 Sergio Palleroni is a Senior Fellow of the new Center for Sustainable Solutions at Portland State University, and a founding member and faculty of the federally funded Green Building Research Lab. Professor Palleroni's research and fieldwork for the last two decades has been in the methods of integrating sustainable practices to improve the lives of communities worldwide typically underserved. In 1988, to serve the needs of these communities he founded an academic outreach program that would later become the BASIC Initiative (www.basicinitiative.org), a service-learning fieldwork program. Today, the BASIC Initiative continues to serve the poor in Asia, Latin America, Africa and the U.S. In addition, Professor Palleroni has worked and been a consultant on sustainable architecture and development in the developing world since the 1980s, both for not-for-profit agencies and governmental and international agencies such as UNESCO, World Bank, and the governments of China, Colombia, Costa Rica, India, Kenya, Mexico, Nicaragua and Taiwan. Palleroni holds a Master of Science in Architectural Studies from the Massachusetts Institute of Technology and a Bachelor of Architecture from the University of Oregon.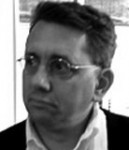 David Perkes is an architect and Associate Professor for Mississippi State University. He is the founding director of the Gulf Coast Community Design Studio, a professional outreach program of the College of Architecture, Art + Design. The design studio was established soon after Hurricane Katrina and is providing planning and architectural design support to many Mississippi Gulf Coast communities and non-profit organizations. The design studio works in close partnership with the East Biloxi Coordination and Relief Center and has assisted in the renovation of hundreds of damaged homes and over fifty new house projects in East Biloxi. The Biloxi house projects were awarded an Honor Citation from the Gulf States Region AIA in 2007. Before creating the Gulf Coast Community Design Studio, David was the director of the Jackson Community Design Center and taught in the School of Architecture's fifth year program in Jackson, Mississippi for seven years. Under his leadership the Jackson Community Design Center assisted many community organizations and received numerous national and local awards, including a Mississippi AIA Honor Award for the Boys and Girls Club Camp Pavilion. A sustainable Habitat for Humanity house built in Jackson was selected by the "Show Your Green" recognition program and featured on the AIA Design Advisor. David was selected as the designer from Mississippi in January 2004 issue of International Design in which a designer is featured from each state. David has a Master of Environmental Design degree from Yale School of Architecture, a Master of Architecture degree from the University of Utah, and a Bachelor of Science degree in Civil and Environmental Engineering from Utah State University. In 2004 David was awarded a Loeb Fellowship from the Harvard Graduate School of Design.
Dan Pitera is the Executive Director of the Detroit Collaborative Design Center at the University of Detroit Mercy School of Architecture. With the view that "design" is an essential force in establishing human relations, the Design Center is dedicated to fostering university and community partnerships that create inspired and sustainable neighborhoods and spaces for all people. The Design Center provides not only design services but also empowers residents to facilitate their own process of urban regeneration. Dan was a 2004-2005 Loeb Fellow at Harvard University. He was a finalist for both the 2008-2009 Rafael Vinoly Architects Grants in Architecture and the 2006-2007 James Stirling Memorial Lectures on the City. Under his direction since 2000, the Design Center was included in the US Pavilion of the 2008 Venice Biennale in Architecture and recently was awarded the 2009 Rudy Bruner Award for Urban Design Excellence for the St.Joseph Rebuild Center in New Orleans. The Design Center was the recipient of the NCARB Prize in 2002 and 2009 and was included in the international exhibit/conference ArchiLab in 2001 and 2004 in Orleans, France. The Design Center has also been the awarded the 2002 Dedalo Minosse International Prize. In 1998, Dan was the Hyde Chair of Excellence at the University of Nebraska. He has lectured and taught extensively throughout the North America, South America, and Europe.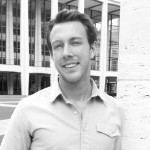 Alan Ricks is the Co-Founder of MASS Design Group, which is an design firm geared towards improving health outcomes in resource-limited settings.  As Chief Operating Officer, he manages the firm's multiple offices where he has overseen rapid growth, while leading projects with NGOs, foreign and domestic governments, as well as in the private sector.  Projects of note include: The Butaro Hospital in Rwanda, a finalist for 2011 World Architecture Festival Health Project of the Year, the GHESKIO Tuberculosis Hospital in Haiti, research on infection control and health facility design for USAID, and policy writing for the Liberian Ministry of Health.  He was named to Forbes Magazine's 2012, 30 under 30 list of the most influential people in art and design and received Contract magazine's Designer of the Year award with co-founder Michael Murphy in 2012.  Alan received his Bachelor of Arts in Studio Art from Colorado College and his Masters in Architecture from the Harvard Graduate School of Design.