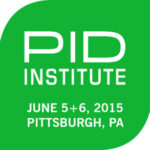 This two-day course was presented on June 5-6, 2015 by Design Corps, SEED Network, Design Center Pittsburgh, and AIA Pittsburgh. The Institute provides design and planning professionals with in-depth study on methods of how design can address the critical issues faced by communities. Training in public interest design is a way of enhancing an existing design practice and learning skills to become pro-actively engaged in community-based design. The curriculum is formed around the Social Economic Environmental Design (SEED) metric, a set of standards that outline the process and principles of this growing approach to design. This process provides a step-by-step aid for those who want to undertake public interest design. Certification in the SEED process will be given.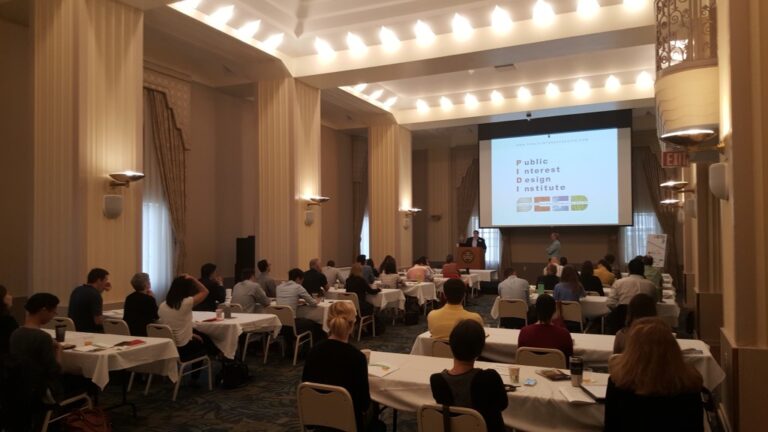 Institute Recap – Evaluation Results
How well did we meet your expectations and provide value to you?
Please evaluate how successfully the Public Interest Design Training met your expectations for each of the following.
"5" is highly successfully? "3" is successfully? "1" is unsuccessfully
| | |
| --- | --- |
| Average Score | Learning Objective |
| 3.8 | Pro-actively finding new clients and public interest design projects |
| 4.1 | Learning about new fee sources and structures |
| 4.0 | Using a step-by-step process of working with a community as a design partner |
| 4.3 | Leveraging other partners and assets to address project challenges |
| 4.2 | Maximizing a project's positive impact on a community |
| 4.2 | Moving beyond LEED to measure the social, economic, and environmental impact on communities |
| 4.4 | Understanding public interest design and how is it re-shaping the design professions |
Speakers: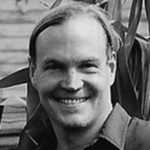 Bryan Bell, SEED: is the Academic Leader of each session, Founder of Design Corps, Founder of the Public Interest Design Institute, and Co-founder of SEED. Bell has supervised the Structures for Inclusion lecture series for ten years which presents best practices in community-based design. He has published two collections of essays on the topic. Bell has lectured and taught at numerous schools including the Rural Studio with Samuel Mockbee. He has received an AIA National Honor Award in Collaborative Practice. His work has been exhibited in the Venice Biennale and the Cooper Hewitt Museum Triennial. He was a Harvard Loeb Fellow in 2010-11 and a co-recipient of the 2011 AIA Latrobe Prize which is focused on public interest design.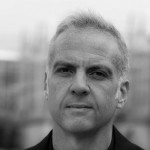 John Folan: is Founder and Director of the Urban Design Build Studio (UDBS), a university-affiliated Public Interest Design entity at Carnegie Mellon University. Since 2008, John and the UDBS have been working with challenged urban communities in Western Pennsylvania on the development and implementation of catalytic projects through participatory design processes. John maintains a private professional practice focused on social, economic, and environmental issues in architecture and urban design.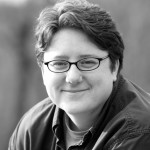 Chris Koch: is CEO of Design Center Pittsburgh, a regional non-profit with a 47-year history of providing design and planning resources to communities with a focus on equity, livability, and sustainability. She is an expert in community development, urban planning, and social innovation. Chris was previously Co-founder and COO of GTECH Strategies, a non-profit dedicated to sustainable community development strategies. Chris was named an Echoing Green Fellow in global social enterprise, and awarded a "Women Greening Pittsburgh" award in 2011. She holds a Masters of Public Policy and Management, and a B.S. in History from Heinz College at Carnegie Mellon University.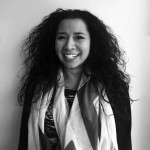 Katherine Darnstadt, AIA, LEED AP bd+c, NCARB: is Founder and Principal of Latent Design, a collaborative of individuals whose projects focus on social, economic, and environmental impact. Katherine is an architect and educator who uses design to make the invisible forces impacting a project visible through architecture. Her firm pro-actively engages in community-based participatory design. She received a Bachelor of Architecture with Honors from the Illinois Institute of Technology.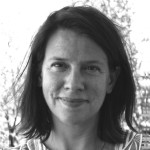 Jamie Blosser: is Founder of the Sustainable Native Communities Collaborative (SNCC) to research and develop best practices promoting cultural and environmental sustainability in tribal and rural communities. As a former Enterprise Rose Architectural Fellow, her project received the Harvard University's Honoring Nations award and EPA Smart Growth Award for Small Communities. Jamie is on the Advisory Group for the AIA Residential Knowledge Community and received her Master of Architecture from the University of Pennsylvania. Her work has been included in Design Re-Imagined: New Architecture on Indigenous Land, a book on contemporary Native American architecture.
Richard T. Butler: has spent the last 35 years of his life working in the sport, health, and fitness industry. He is an accomplished and results-oriented leader with a diverse background that includes business leadership, business coaching, and development. Richard was recently hired to serve as the Executive Director of the West End Alliance Community Development Corporation. The primary focus of the West End Alliance is economic development, housing, and the development of a green infrastructure within District 2 of Pittsburgh. Richard also is an Adjunct at Robert Morris University. He has a Master of Science Degree in Organizational Leadership.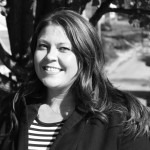 Stephanie Miller: currently serves as the Deputy Director of Economic Development South, the first multi-municipal economic development corporation in Allegheny County. Ms. Miller works directly with the executive director on projects and initiatives related to the economic revitalization of South Pittsburgh/South Hills Corridor Communities of Brentwood, Baldwin, Whitehall, Mt. Oliver, Jefferson Hills, Pleasant Hills, Bethel Park, Carrick, Overbrook, Knoxville and Brookline. Ms. Miller holds a Master's degree in Business Administration from Hood College and a Bachelor's degree in Urban Planning and International Urbanism from the University of Pittsburgh.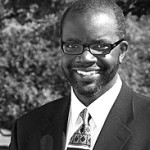 John M. Wallace Jr., Ph.D: holds the Philip Hallen Chair in Community Health and Social Justice at the University of Pittsburgh and is the senior pastor of Bible Center Church, in Pittsburgh's Homewood neighborhood. To date, Bible Center has purchased, rehabilitated, and productively re-used more than two-dozen vacant parcels and abandoned properties in Homewood. Dr. Wallace and Bible Center are currently working with CMU's John Folan on the adaptive reuse of a former Rite Aid Pharmacy that was vacant for over a decade. Dr. Wallace earned his PhD and Masters degrees from the University of Michigan and his AB from the University of Chicago.
Location:
Point Park University, downtown Pittsburgh
201 Wood Street Pittsburgh, PA 15222
(412) 391-4100
Schedule:
Friday June 5th
8:00 to 9:00
9:00 to 9:05
9:05 to 10:00
10:00 to 10:15
10:15 to 11:45
11:45 to 1:00
1:00 to 2:30
2:30 to 3:00
3:00 to 4:00
4:00 to 5:00
Registration + breakfast
Welcome
Bryan Bell – Context of Public Interest Design
Coffee break
Case Study 1: Chris Koch
Lunch (on your own)
Case Study 2: Katherine Darnstadt
Coffee break
Case Study 3: Richard Butler + Stephanie Miller
Case Study 4: Dr. John Wallace
Saturday June 6th
8:30 to 9:00
9:00 to 10:00
10:00 to 10:15
10:15 to 11:45
11:45 to 1:00
1:00 to 2:30
2:30 to 2:45
2:45 to 4:00
4:00 to 5:00
Breakfast
Bryan Bell – Intro to SEED
Coffee Break
Case Study 5: John Folan
Lunch (on your own)
Case Study 6: Jamie Blosser
Coffee Break
Case Study 7: Bryan Bell – Manufactured Migrant Housing
SEED certification exam
Pricing:
General
• Super Early Bird (ends 4/5/2015): $225
• Early Bird (ends 5/5/2015): $250
• Regular: $275
AIA, SEED Member, GBA
• Super Early Bird (ends 4/5/2015): $175
• Early Bird (ends 5/5/2015): $200
• Regular: $225
Student: $150