Institute Recap:
How well did we meet your expectations and provide value to you?
Please evaluate how successfully the Public Interest Design Training met your expectations for each of the following.
"5" is highly successfully?"3" is successfully?"1" is unsuccessfully
| | |
| --- | --- |
| Average Score | Learning Objective |
| 4.7—————-  | Understanding public interest design and how is it re-shaping the design professions. |
| 4.6—————- | Maximizing a project's positive impact on a community. |
| 4.5—————- | Moving beyond LEED to measure the social, economic, and environmental impact on communities. |
| 4.3—————- | Leveraging other partners and assets to address project challenges. |
| 4.2—————-  | Using a step-by-step process of working with a community as a design partner. |
| 3.9—————- | Finding new clients and public interest design projects. |
| 3.7—————- | Identifying new fee sources. |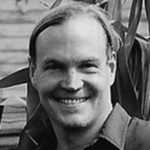 Bryan Bell, The Academic Leader of each session is Bryan Bell, the founder of Design Corps, founder of the Public Interest Design Institute, and a co-founder of SEED. Bell has supervised the Structures for Inclusion lecture series for ten years which presents best practices in community-based design. He has published two collections of essays on the topic. Bell has lectured and taught at numerous schools including the Rural Studio with Samuel Mockbee. He has received an AIA National Honor Award in Collaborative Practice. His work has been exhibited in the Venice Biennale and the Cooper Hewitt Museum Triennial. He was a Harvard Loeb Fellow in 2010-11 and a co-recipient of the 2011 AIA Latrobe Prize which is focused on public interest design. Other speakers will be national leaders of this emerging field.
Jamie Blosser founded the Sustainable Native Communities Collaborative (SNCC) to research and develop best practices promoting cultural and environmental sustainability in tribal and rural communities. The SNCC, an initiative of Enterprise Community Partners, is a research and technical assistance arm to her architectural practice as an Associate at Atkin Olshin Schade Architects, where she oversees the firm's housing, tribal and sustainable development projects. Jamie's work is rooted in community design. As an Enterprise Rose Architectural Fellow from 2000-2003, her project received the Harvard University's Honoring Nations award and EPA Smart Growth Award for Small Communities. The SNCC received a grant from the National Endowment for the Arts to document five tribal sustainability projects in the Southwest, including a green design guideline for the Navajo Housing Authority. Jamie is an on the Advisory Group for the AIA Residential Knowledge Community and received her Master of Architecture from the University of Pennsylvania. Her work has been selected for inclusion in Design Re-Imagined: New Architecture on Indigenous Land, a book on contemporary Native American architecture.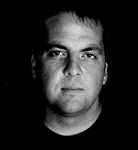 John Folan is the T. David Fitz-Gibbon Professor of Architecture, Founder and Director of the Urban Design Build Studio (UDBS), track Chair of the Masters of Urban Design (MUD) Program, and member of the Remaking Cities Institute (RCI) at Carnegie Mellon University. Since joining the faculty at Carnegie Mellon University in the fall of 2009, John and the UDBS have been working with challenged urban communities in Allegheny County on the development and implementation of catalytic projects through participatory design processes. The work has been recognized with the 2010 ACSA Collaborative Practice Award and the 2011 AIA/ACSA Housing Design Education Award. The work in Pittsburgh represents an extension of efforts in university affiliated community based design and construction, initiated while John was tenured faculty member at the University of Arizona.In Tucson, Arizona John co-founded, co-directed, and served as an executive board member of the Drachman Design Build Coalition (DDBC); a university affiliated, non-profit, 501(c)3 corporation dedicated to the design and construction of environmentally specific, energy efficient, affordable housing prototypes. Projects with the DDBC implemented in Tucson's Urban Empowerment Zone have been recognized with three consecutive AIA Arizona Honor Awards for Residence of The Year and the 2011 ACSA Collaborative Practice Award. Urban strategies employed in the implementation of the DDBC work influenced the collaborative development of the Drachman Institute's legislative proposal for regionally specific sustainability guidelines. The work was recognized with first place award in the 2008 National Urban Policy Initiative Competition (NUPIC).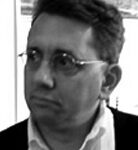 David Perkes is an architect and Associate Professor for Mississippi State University. He is the founding director of the Gulf Coast Community Design Studio, a professional outreach program of the College of Architecture, Art + Design. The design studio was established soon after Hurricane Katrina and is providing planning and architectural design support to many Mississippi Gulf Coast communities and non-profit organizations. The design studio works in close partnership with the East Biloxi Coordination and Relief Center and has assisted in the renovation of hundreds of damaged homes and over fifty new house projects in East Biloxi. The Biloxi house projects were awarded an Honor Citation from the Gulf States Region AIA in 2007. Before creating the Gulf Coast Community Design Studio, David was the director of the Jackson Community Design Center and taught in the School of Architecture's fifth year program in Jackson, Mississippi for seven years. Under his leadership the Jackson Community Design Center assisted many community organizations and received numerous national and local awards, including a Mississippi AIA Honor Award for the Boys and Girls Club Camp Pavilion. A sustainable Habitat for Humanity house built in Jackson was selected by the "Show Your Green" recognition program and featured on the AIA Design Advisor. David was selected as the designer from Mississippi in January 2004 issue of International Design in which a designer is featured from each state. David has a Master of Environmental Design degree from Yale School of Architecture, a Master of Architecture degree from the University of Utah, and a Bachelor of Science degree in Civil and Environmental Engineering from Utah State University. In 2004 David was awarded a Loeb Fellowship from the Harvard Graduate School of Design.
Gail Vittori, LEED AP, is Co-Director of the Center for Maximum Potential Building Systems, a non-profit design firm established in 1975 dedicated to sustainable planning, design and demonstration where she has worked since 1979. She was 2009 Chair of the US Green Building Council's Board of Directors and currently serves on Board of the Green Building Certification Institute. Since 1993, Ms. Vittori has coordinated the Center's Sustainable Design in Public Buildings Program, including serving as a Sustainable Design Consultant for the Pentagon Renovation Program's Commissioning Team from 1999 to 2006, numerous City of Austin design projects including Texas' first public sector LEED® certified building, the redevelopment of the 709-acre former Austin airport including piloting LEED for Neighborhood Development, the new Austin Federal Courthouse with Mack Scogin Merrill Elam Architects, and the first LEED-Platinum certified hospital in the world, Dell Children's Medical Center of Central Texas.  Since 2000, Ms. Vittori has been a catalyst for several national initiatives focused on greening the health care sector and advancing environmental health considerations in green building. She currently serves as a Co-Coordinator of the Green Guide for Health Care and is Founding Chair of the U.S. Green Building Council's LEED for Healthcare core committee (2004-2008).Ms. Vittori was a Loeb Fellow at Harvard University's Graduate School of Design from 1998- 1999, and attended the University of Massachusetts at Amherst where she studied economics. Ms. Vittori is on the advisory boards of Natural Home magazine and Environmental Building News. She is co-author, with Robin Guenther FAIA, of Sustainable Healthcare Architecture, published by Wiley and Sons in 2008, was featured as an Innovator: Building a Greener World in TIME Magazine in March 2007 and, with Pliny Fisk III, in Texas Monthly's 35th year anniversary issue (February 2008) in the article '35 People Who Will Shape Our Future'. In 2009, Secretary Janet Napolitano appointed Ms. Vittori to the Department of Homeland Security's Sustainability and Efficiency Task Force.
Friday, January 18
8:00 to 9:00        Coffee and Registration
9:00 to 9:30        BryanBell: Introduction to Public Interest Design + Historic context
9:30 to 10:00      David Perkes and Bryan Bell: Latrobe research- Strategies and Examples
10:00 to 10:30    Coffee break
10:30 to 12:00    David Perkes
12:00 to 1:15       Lunch (on your own)
1:15 to 2:45          Jamie Blosser
2:45 to 3:00         Coffee Break
3:00 to 4:30        John Folan
4:30 to 5:00        General Discussion
Saturday, January 19
9:00 to 10:15       BryanBell: SEED Training and Discussion
10:15 to 10:30     Coffee Break
10:30 to 12:00    Gail Vittori
12:00 to 1:15       Lunch (on your own)
1:15 to 2:45          BryanBell: Manufactured Migrant Housing
2:45 to 3:15          Coffee Break
3:15 to 4:00         General Discussion
4:00 to 5:00        Review and SEED certification exam
Price:
Standard: $450
AIA and ASLA Members: $350
Student: $250
CEU Credits: 11.5
* Price does not include food or lodging.
* You must complete Paypal payment after registration in order to reserve your seat. Contact us within 24 hours of registration and payment if you need a refund for any reason.
* We reserve the right to cancel the institute if we have not met the minimum registrations required  to cover the costs of  bringing in the instructors. Should this occur, we will notify you immediately and you will be refunded in full.