Institute Recap – Evaluation Results
How well did we meet your expectations and provide value to you?
Please evaluate how successfully the Public Interest Design Training met your expectations for each of the following.
"5" is highly successfully?"3" is successfully?"1" is unsuccessfully
Average Score   Learning Objective
| | |
| --- | --- |
| 4.6 | Understanding public interest design and how is it re-shaping the design professions. |
| 4.1 | Maximizing a project's positive impact on a community. |
| 4.1 | Leveraging other partners and assets to address project challenges. |
| 4.75 | Moving beyond LEED to measure the social, economic, and environmental impact on communities. |
| 4 | Using a step-by-step process of working with a community as a design partner. |
| 4.2 | Learning about new fee sources and structures. |
| 4 | Finding new clients and public interest design projects |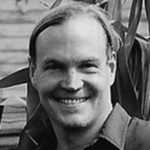 Bryan Bell, The Academic Leader of each session is Bryan Bell, the founder of Design Corps, founder of the Public Interest Design Institute, and a co-founder of SEED. Bell has supervised the Structures for Inclusion lecture series for ten years which presents best practices in community-based design. He has published two collections of essays on the topic. Bell has lectured and taught at numerous schools including the Rural Studio with Samuel Mockbee. He has received an AIA National Honor Award in Collaborative Practice. His work has been exhibited in the Venice Biennale and the Cooper Hewitt Museum Triennial. He was a Harvard Loeb Fellow in 2010-11 and a co-recipient of the 2011 AIA Latrobe Prize which is focused on public interest design. Other speakers will be national leaders of this emerging field.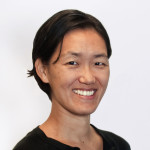 Bomee Jung is Interim Director for Enterprise Community Partners, Inc. She leads the New York office, providing management and strategic planning for Enterprise's programmatic initiatives in New York. From 2008 to 2012, Bomee led Enterprise's Green Communities Initiative in New York. She facilitated New York City's adoption of the Enterprise Green Communities Criteria for all new construction and substantial rehabilitation projects receiving city funding and led Enterprise's successful $20 million Weatherization Assistance Program in partnership with LISC, which provided energy efficiency upgrades to more than 2,200 apartments in just 18 months using federal stimulus funding. She led the launch of PartnerPREP, a new model for providing comprehensive technical services, capacity building and capital planning to owners of affordable housing to improve energy performance. Before joining Enterprise in 2008, Bomee founded GreenHomeNYC, a volunteer-driven nonprofit promoting sustainability through green building education and peer-learning. She holds a Master of City Planning from the Massachusetts Institute of Technology and a bachelor's degree in comparative literature and Japanese from the University of Georgia. She serves on the board of Asian Americans for Equality (AAFE).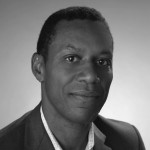 Marc Norman is the Director of Upstate: A Center for Design, Research and Real Estate and a Professor of Practice at the Syracuse University School of Architecture.  UPSTATE works in partnership to foster innovative approaches to the making and remaking of cities to demonstrate how design, policy and finance can enrich our collective quality of life. Previously he was a Vice President at Deutsche Bank in its Community Development Finance Group.  With a Master's degree in Urban Planning from U.C.L.A., Mr. Norman has over 15 years of experience in the field of affordable housing development and finance.  Having worked for both for-profit and non-profit developers, investors and lenders, Mr. Norman has seen community development from many angles.  Prior to Deutsche Bank he was a Managing Director at Duvernay Brooks, a real estate development and consulting firm in New York City specializing in helping governmental agencies and private developers execute mixed income, mixed use urban revitalization.  Mr. Norman serves and multiple boards and has lectured on real estate development and public private collaborations at numerous conferences and Universities.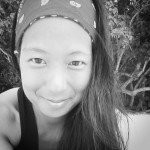 Esther Yang is the Deputy Director at the J. Max Bond Center on Design for the Just City within the Spitzer School of Architecture at the City College of New York. Her career has focused on housing and community development and has roots in Baltimore, Virginia, Arkansas, and New York, including a consulting practice with housing development, sustainability, and finance organizations to monitor housing construction and property operations. Her achievements include an award for Design Excellence from the University of Virginia, a 3-year term as an Enterprise Rose Architectural Fellow, authored a national building performance certification workbook for Enterprise Community Partners, and participation with the United Nations as delegate at The People's World Conference on Climate Change in Cochabamba, Bolivia. Her work credits in three publications [Good Deeds Good Design (2004); Design Like You Give A Damn (2006), Bridging the Gap: Architectural Internships in Public Service (2011)], a 2012 ASLA collaborative design award with Robin Key Landscape Architects. Esther is a member of the SEED Network where she is involved in evaluating and advocating social justice metrics within design and development.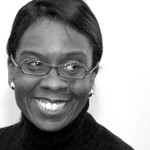 Toni L. Griffin is Professor and Director of the J. Max Bond Center on Design for the Just City at the Spitzer School of Architecture at the City College of New York, and also maintains an active urban planning consulting practice, Urban Planning and Design for the American City. Toni has also held senior leadership positions Planning and Community Development, Newark, New Jersey; Deputy Director, DC Office of Planning and Associate Partner, Skidmore, Owings & Merrill.  Ms. Griffin received a Bachelor's of Architecture from the University of Notre Dame and a Loeb Fellowship from the Harvard Graduate School of Design.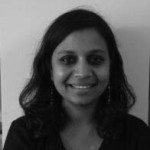 Rashmi Ramaswamy is a Principal at Shed Studio in Chicago, a new architectural and sustainable design collaborative. She has been working as an architect in Chicago for 12 years, and has a diverse background in architecture, education and a strong personal interest in public housing issues and environmental. Rashmi worked for 9 years at McBride Kelley Baurer, a Chicago architectural firm, as project manager and Senior Associate. She has been involved in several projects in Chicago for non-for-profit t clients including a campus for at-risk teen youth, a transitional shelter for women, HUD 202 senior housing and a daycare facility. She has also worked on an assortment of faith based projects and has extensive experience with corporate clients including IBM and Wrigley. Her work at the Wrigley building has ranged between urban design/master planning, building restoration and preservation to tenant build-outs. These projects have given her an understanding of the complicated processes involved in securing funding and meeting regulations.
Schedule
Monday, March 24, 2014
8:00 to 9:00             Registration and Coffee
9:00 to 10:15           Bryan Bell: Introduction to Public Interest Design + Historic Context
10:15 to 10:30        Coffee
10:30 to 12:00        Rashmi Ramaswamy
12:00 to 1:30           Lunch (on your own)
1:30 to 3:00             Marc Norman
3:00 to 3:15             Coffee
3:15 to 4:45              Toni L. Griffin
4:45 to 5:00             Discussion
Tuesday, March 25, 2014
8:30 to 9:00             Coffee
9:00 to 10:15           Bryan Bell: SEED Training and Discussion
10:15 to 10:30         Coffee Break
10:30 to 12:00        Bomee Jung + Esther Yang
12:00 to 1:30           Lunch (on your own)
1:30 to 3:00             Bryan Bell – Manufactured Migrant Farm Housing
3:00 to 3:15             Coffee Break
3:15 to 4:00             Discussion
4:00 to 5:00             Review and SEED certification exam