Institute Recap & Evaluation Results:
This two-day course is presented by
Design Corps
, the
SEED Network
, and the
New Orleans AIA.
With support from New Orleans Architecture Foundation, Neighborhood Housing Services, & New Orleans Redevelopment Authority. Participants learned skills and methods to effectively engage in community-based design through professional fee-based projects. The Public Interest Design Institute curriculum is structured around the
Social Economic Environmental Design
(SEED) process and metric, which provides a guide for practice, documentation, and showcasing of public interest design projects. Successful participants earned 13 AIA/ASLA/USGBC HSW CEUs/PDHs and certification as a SEED Professional. Professionals preparing for licensure earned 13
AXP Hours.
 
Evaluation Results
We asked participants to evaluate how successfully the Public Interest Design Training met their expectations for each of the following: ("5" is highly successfully; "3" is successfully; "1" is unsuccessfully)
| | |
| --- | --- |
| Average Score | Learning Objective |
| 4.6 | Understanding public interest design and how it is re-shaping professional practice |
| 4.15 | Learning participatory planning and design methods |
| 3.85 | Leveraging partners and assets to address project challenges |
| 4.2 | Maximizing a project's positive impact on a community |
| 4.45 | Moving beyond LEED to measure the social, economic, and environmental impact on communities |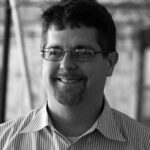 William Bradshaw, Co-Founder & President of Green Coast Enterprises. Prior to founding Green Coast, he helped plan and/or develop over $150 million in projects in North Carolina, Louisiana, Texas, and Massachusetts. For nearly three years, he served as the Organizational Director of the Davidson Housing Coalition, a non-profit affordable housing developer based in Davidson, North Carolina.Will also teaches real estate development at the Tulane University School of Architecture. Will holds a Ph.D. in Regional and Urban Economics and Sustainable Community Development, Masters Degrees in City Planning and Real Estate Development from the Massachusetts Institute of Technology, and degrees in Physics and Cross-Cultural Studies from Davidson College.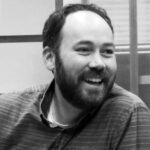 Nick Jenisch, Project Manager, Small Center for Collaborative Design. Nick is a project manager for the Albert & Tina Small Center for Collaborative Design, and has been engaged in public interest design for more than ten years. With experience in teaching, project management, and planning across continents, he brings a deep understanding of urban scale and the regional context of Small Center's projects. As a Project Manager, Nick keeps track of project schedules and budgets, and stewards relationships in both the public and private sector. He also conducts research on affordable housing in New Orleans and the impact of policy on urbanization, and is a member of Urban Orders, a transdisciplinary research network based at Aarhus University, Denmark.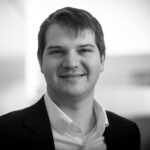 Jeremy Knoll, Project Manager with BNIM. Jeremy has served as the prime sustainability and LEED consultant on dozens projects world-wide, and serves as a volunteer leader for both the US Green Building Council and the not-for-profit organization he co-founded, Historic Green. Jeremy and his colleagues at BNIM recently completed the Bancroft School Apartments, a SEED Award winning Kansas City development of 50 LEED Platinum affordable apartment units with a large community-center. Jeremy has been a LEED advisor to KU's Studio 804 (design-build) class since 2007, helping each class to build LEED Platinum buildings – including the first LEED Platinum certified building in Kansas, the first Passive House in Kansas, and the first Living Building in Kansas.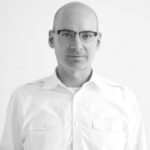 Greg Kearley, Managing Principal, Inscape Studio, and Executive Director, Inscape Publico. Greg established Inscape Studio in 1998. In shaping Inscape Studio it was not Greg's intention to create a singular stylistic approach to architecture, but to put into place a framework for a collective design process. In 2010 Greg co-founded Inscape Publico, a nonprofit architecture firm. The mission of Inscape Publico is to provide professional architecture services to other non-profits so that they can further their missions in the spaces created by Inscape Publico.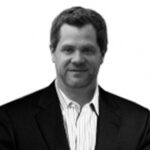 Wes Michaels, Principal, Spackman Mossop Michaels. Wes is a licensed landscape architect with over 15 years of professional experience and a LEED Certified Professional. Wes has worked on a diverse range of projects from sustainable campus design to urban waterfronts on a national and international scale. His current work focuses on the interplay between culture and the environment in parks, streets and urban open space networks. He has taught at LSU and Auburn University and was awarded a Fulbright Fellowship in 2009. His book 'Digital Representation in Landscape Architecture' was published by Wiley Press in 2010. Wes holds an undergraduate degree in landscape architecture from the University of Georgia and a master's degree from Harvard University.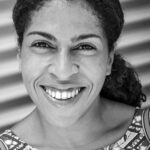 Sue Mobley, Programs Manager, Albert & Tina Small Center, Tulane. Sue comes to Small Center with a decade of experience in New Orleans nonprofit and advocacy sectors. With a background in political science, anthropology, and sociology, Sue pushes design students to think about the context of Small Center's projects and partners' work. As Public Programs Manager, Sue gathers people from different fields and backgrounds for great conversations about critical issues affecting New Orleans. She is also the lead researcher, writer, and organizer of Small Center's exhibits, and runs Small Center's evaluation process for past projects.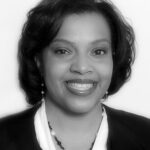 Andreanecia M. Morris, Executive Director of HousingNOLA. Andreanecia has worked to create affordable housing opportunities in both the public and private sector. HousingNOLA is New Orleans's 10-Year housing strategy and implementation plan. HousingNOLA offers a road map to insure that strategic choices are made to address inequity issues in housing. The plan works to address the need for 33,600 additional affordable housing opportunities in the city by 2025 for households at almost every level. Since graduating Loyola University, In 2016, Morris was named Outstanding Advocate for Affordable Housing by UNITY of Greater New Orleans.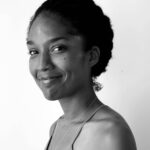 Jenga Mwendo, Deputy Director, Crescent City Community Land Trust. Jenga works to secure permanently affordable housing and commercial development in New Orleans. Mwendo is also the founder of the Backyard Gardeners Network and has worked since 2007 to strengthen the Lower Ninth Ward community. Mwendo has also worked with the Center for Sustainable Engagement and Development to lead a Food Action Planning initiative, and Tulane City Center as a Community Organizer. Jenga is a graduate of the Master of Sustainable Real Estate Development (MSRED) at Tulane University and a graduate of the Southern University Agricultural Leadership Institute.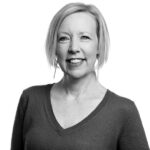 Paula Peer, Principal at Trapolin Peer Architects. Paula began her career in Los Angeles and in the following years built experience with single- and multi-family residential and mixed-use developments in New Orleans and with RTKL in Dallas. Since joining the firm in 2001, Paula has applied her experience with complex projects to allow the firm to successfully complete work of significant scale. In recognition Paula was made a principal in 2009. She has served on the board of the New Orleans Chapter of the American Institute of Architect (AIA) since 2011 and as acting chapter president in 2015. She is also a founding member of Women In Architecture (WIA) and the New Orleans Architecture Foundation (NOAF). Paula received her degree from the University of Louisiana at Lafayette.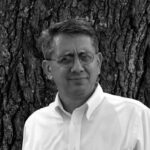 David Perkes, AIA, Associate Professor for Mississippi State University. David is the founding director of the Gulf Coast Community Design Studio, a professional outreach program of the College of Architecture, Art + Design. The design studio was established soon after Hurricane Katrina and is providing planning and architectural design support to many Mississippi Gulf Coast communities and non-profit organizations. David has a Master of Environmental Design degree from Yale School of Architecture, a Master of Architecture degree from the University of Utah, and a Bachelor of Science degree in Civil and Environmental Engineering from Utah State University. In 2004 David was awarded a Loeb Fellowship from the Harvard Graduate School of Design.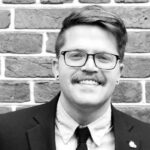 Joel Pominville, Executive Director of AIA New Orleans & the New Orleans Architecture Foundation. Joel brings a wide array of experience and innovation within the organizational structure of architectural education, practice, and regulation. A designer, leader and advocate, Joel places community and people at the core of his work. Throughout his study at Clemson University School of Architecture and College of Business and Behavioral Science, his practice in the field of architecture and his multiple roles within organizational leadership, Joel has developed sensitivity to the importance of the designer's role in their communities.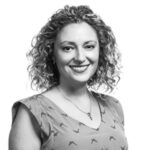 Amanda Rivera, AIA, Senior Associate, Eskew+Dumez+Ripple. Amanda has actively managed a diverse range of projects for the firm since 2003. Amanda brings a critical perspective to her work, which is evident in her most recent string of assignments, including Crescent Park, L.B. Landry High School, New Orleans East Hospital and the Louisiana SPCA Campus Expansion. Promoted to Senior Associate in 2015, Amanda is a Board Member for the AIA New Orleans, a founding member of the Young Architects Forum New Orleans Chapter, and a regular design critic at the University of Louisiana in Lafayette. In 2014 Amanda served as the National Greenbuild Convention Legacy Project Chair for the USGBC Louisiana Chapter.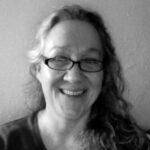 Susan Thering, Ph.D. is Programs Manager at Design Corps. She has contributed to partnership projects in urban brownfield neighborhoods, rural "coal country" Appalachia, and remote First Nations reservations. Sue's practice, research, publications, and teaching focus on documenting the outcomes of transdisciplinary and participatory community planning and design, with particular attention to social outcomes. Sue holds professional degrees in Architecture and Landscape Architecture (BPS Arch, SUNY Buffalo & MLA Cornell) and a research degree in Environmental Science (Ph.D. SUNY-ESF). Prior to joining the Design Corps team, Sue was the Founding Director of Design Coalition Institute in Madison WI. Prior to that, Sue was the Founding Director of the Community Design Action-Research Group at the University of Wisconsin-Madison.
Locations:
Friday: AIA New Orleans Center for Architecture and Design
1000 St Charles Ave, New Orleans, LA 70130 [MAP]
Saturday: Albert & Tina Small Center, Tulane University School of Architecture
1725 Baronne Street, New Orleans, LA 70113 [MAP]
Schedule:

Friday, September 29th:

8:00 – 9:00
Registration & Breakfast
9:00 – 9:05
Welcome: Joel Pominville, Executive Director, NO AIA
9:05 – 9:30
Andreanecia Morris: Introduction to Gentrification in NOLA
9:30 – 10:15
Susan Thering: The Context of Public Interest Design
10:15 – 10:30
Coffee Break
10:30 – 12:00
Keynote: Jeremy Knoll: The SEED Award-winning Banroft Project:
A multi-sector partnership for urban infill.
12:00 – 12:45
Susan Thering: Introduction to the SEED Methodology
12:45 – 1:30
Lunch (Generously donated by City Greens)
1:30 – 3:00
Case Study: Will Bradshaw & Jenga Mwendo:
The Pythian Temple – Strong Partnerships
3:15 – 3:15
Coffee Break
3:15 – 3:30
Thomas Gregory: Update from the Small Town Center, MS State
3:30 – 5:00
Panel Presentation: Planning and its Impact on Equity
Moderator: Sue Mobley
Panel:
Ebony Dumas
Breonne DeDecker
Joshua Lewis
Bryan Lee
Saturday, September 30th

8:30 – 9:00
Networking Breakfast
9:00 – 9:05
Welcome: Joel Pominville, Executive Director, NO AIA

9:05 – 9:50

Sue Mobley and Nick Jenisch: Tools for Community Engagement

9:50 – 10:00
Coffee Break
10:00 – 11:30

Keynote: David Perkes: Gentrification & Flood Recovery

11:30 – 12:15
Susan Thering: Documenting Tangible & Intangible Outcomes
12:15 – 1:15
Lunch (Generously donated by City Greens)
1:15 – 2:45
Keynote: Greg Kearley: Nonprofit/For Profit Firm
& SEED Award-winning urban infill
2:45 – 3:30
Review, Q&A & CEU/PDH/SEED certification exam
3:30 – 3:45
Coffee Break
3:45 – 5:00
Panel Discussion
Pricing:
Members of AIA, ASLA, USGBC, & SEED Network:
• Super Early Bird (ends 28 July 2017): $200
• Early Bird (ends 7 September 2017): $250
• After 7 September 2017: $300
GENERAL:
• Super Early Bird (ends 28 July 2017): $300
• Early Bird (ends 7 September 2017): $350
• After 7 September 2017: $400
STUDENT:
• Super Early Bird (ends 28 July 2017): $100
• Early Bird (ends 7 September 2017): $125
• After 7 September 2017: $150