Minneapolis, MN
This two-day course
March 21 – 22, was Presented by Design Corps and the University of Minnesota College of Design 
will provide architecture and other design professionals in public interest design with in-depth study on methods of how design can address the critical issues faced by communities. Training in public interest design is a way of enhancing an existing design practice and learning skills to become pro-actively engaged in community-based design. The curriculum is formed around the
Social Economic Environmental Design (SEED)
metric, a set of standards that outlines the process and principles of this growing approach to design. This process provides a step-by-step aid for those who want to undertake public interest design. Certification in the SEED process will be given.
This Event was part of Public Interest Design Week 2013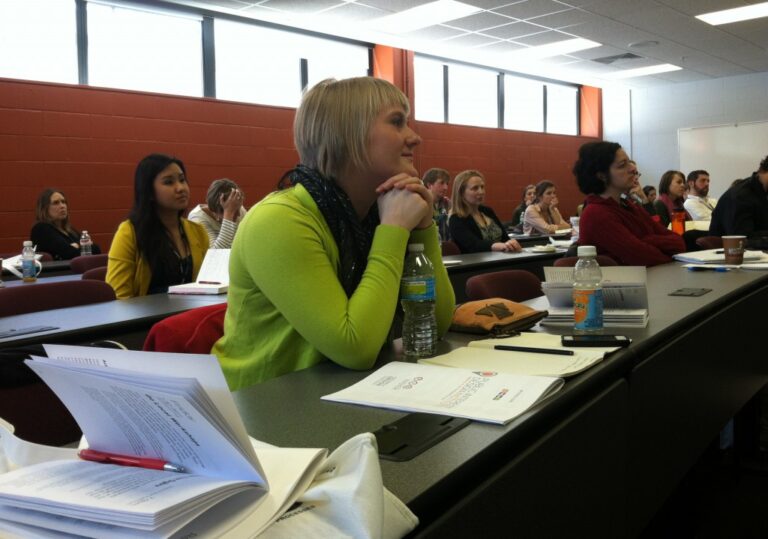 Institute Recap:
How well did we meet your expectations and provide value to you?
Please evaluate how successfully the Public Interest Design Training met your expectations for each of the following.
"5" is highly successfully?"3" is successfully?"1" is unsuccessfully
Average Score   Learning Objective
4.7 —————-              Understanding public interest design and how is it re-shaping the design professions.
4.5 —————-              Moving beyond LEED to measure the social, economic, and environmental impact on communities.
4.3 —————-              Leveraging other partners and assets to address project challenges.
4.3 —————-              Maximizing a project's positive impact on a community.
4.0 —————-              Using a step-by-step process of working with a community as a design partner.
3.6 —————-              Identifying new fee sources
3.2 —————-              Finding new clients and public interest design projects.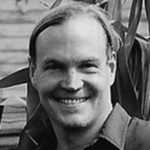 Bryan Bell, The Academic Leader of each session is Bryan Bell, the founder of Design Corps, founder of the Public Interest Design Institute, and a co-founder of SEED. Bell has supervised the Structures for Inclusion lecture series for ten years which presents best practices in community-based design. He has published two collections of essays on the topic. Bell has lectured and taught at numerous schools including the Rural Studio with Samuel Mockbee. He has received an AIA National Honor Award in Collaborative Practice. His work has been exhibited in the Venice Biennale and the Cooper Hewitt Museum Triennial. He was a Harvard Loeb Fellow in 2010-11 and a co-recipient of the 2011 AIA Latrobe Prize which is focused on public interest design. Other speakers will be national leaders of this emerging field.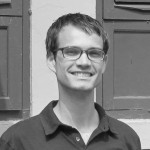 Michael Haggerty is an urban planner and designer who lives in New York City. He is a co-director of Solo Kota Kita , an Indonesia-based urban planning organization that works with city residents and government officials to understand the complexities of the built environment. Solo Kota Kita's projects have included community-based mapping, post-disaster planning, climate change vulnerability assessment, city development strategies, and public space design in cities across Indonesia. Michael is Visiting Assistant Professor at the Pratt Institute School of Architecture Programs in Sustainable Planning and Development.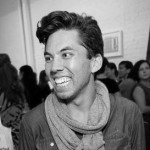 Stephen Kennedy is an urban planner and designer working as a Design & Technology Fellow for the Consumer Financial Protection Bureau in Washington, D,.C. and is a co-founder of the Urban Launchpad, a social-venture dedicated to seeding and scaling urban data experiments in places that need it most. Prior to switching to urban-scale projects, Stephen cut his creative teeth designing lighting, furniture, packaging, soft goods, websites, and maps as an industrial designer.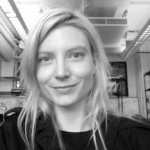 Alice Shay is an urban planner and designer living in New York City. She currently works with WXY Architecture and Urban Design on a range of public realm planning and design projects, from waterfront infrastructure to brownfields opportunity areas to strategic regional planning. Before working with WXY, she collaborated with Solo Kota Kita on Firm Foundation and City Development Strategies with UN-HABITAT in Indonesia. She has also developed research on urban void space with the Strelka Institute in Moscow and public realm strategies in London.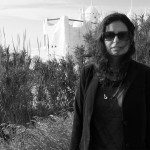 Nadine Maleh is the Director of Creating Homes for Community Solutions. In this position Nadine is responsible for the development of supportive housing and community development through local partnership and the implementation of strategic development initiatives that will support the mission of the organization. Nadine has extensive experience in planning, design and construction supervision for housing development projects. Her expertise includes sustainable design, program development based on needs of diverse populations, and the integration of health concerns into building design. Nadine has been responsible for overseeing the design and development of over 1000 units of affordable housing with over 800 of those units built sustainably.She is a member of the Architectural League of New York, Architecture for Humanity, the Housing Committee for the Regional Catastrophic Preparedness Grant Program in the NorthEast, and has been a visiting critic and lecturer at Columbia University, Pratt School of Architecture, Parsons School of Design, and Yale University.  Nadine earned her B.A. in architectural studies from Tufts University, and her Masters of Architecture with Honors from Illinois Institute of Technology.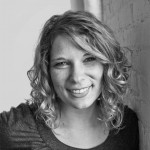 Jill Kurtz earned her B Arch from Kansas State University and began a traditional architecture path. But she had a change in direction after she spent a year in India as a volunteer designer with eMi where she designed schools, hospitals, community shelters and orphan homes. She quickly realized true sustainability is not a trendy gimmick but a strategy survival in the developing world and in response, moved to San Francisco where to focus on developing sustainability strategies and founded reBuild Consulting, a green building firm committed to providing affordable LEED and sustainability advising. Currently, she also serves as graduate faculty at Kansas State University's College of Architecture, Planning, & Design where she teaches an interdisciplinary class on Public Interest Design. Since 2008, Jill has been involved in Rebuild Sudan and serves as Board President and team lead for the school project. She now works remotely on these initiatives from Bethlehem, Pennsylvania where she lives with her husband, Preston.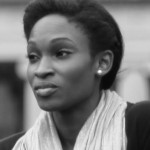 Ogheneruno Okiomah, LEED AP, is a Nigerian-American designer, architectural educator and social-entrepreneur. Her research interests lie at the nexus of sustainable design and economic development. She has served as an Assistant Professor at Hampton University Department of Architecture since 2011. Through co-teaching design studios and coordinating a community design workshop, she demonstrates to her students that small-scale design interventions are capable of catalyzing social change.Concurrently, Ogheneruno is the CEO and Co-Founder of Maa-Bara, LLC, where she directs a social enterprise focused on growing a youth culture of agro-innovation in Sub-Saharan Africa. Originally from Nigeria's Niger Delta region, she witnessed the intergenerational poverty of agro-based livelihoods stifled by over 50 years of oil pollution. With the focused of designing sustainable solutions for her community, she graduated summa cum laude with a Bachelors degree in Architecture from The University of Texas at Arlington (2006) and a Master in Architecture from MIT (2011). Her research concentration on designing sustainable ecosystems for socioeconomic development in marginalized communities, culminated in her most notable work- her thesis entitled, "Maa-Bara: Catalyzing Change in Nigeria's Niger Delta." "Maa-Bara" means "Water-Farm" in Ogoni language and she collaborated with an oil-polluted fishing community and an oil company to create a mutually beneficial vision for a thriving agro-producing hub. Ogheneruno's research received the MIT Schlossman Travel Grant (2010), MIT Architecture Department Thesis Archiving Honor (2010), SA+P Ralph Adams Cram Thesis Award for Excellence in Interdisciplinary Research (2012) and ACSA ARCHIVE 100: Being Resourceful Competition, Honorable Mention (2011). Partnering with co-founders Elisha Goodman at MIT and later Timo Lassak, she grew the thesis into a start-up called Maa-Bara, LLC. They equip African youths with entrepreneurial skills, knowledge and technology to convert kitchen waste into food through low-tech and locally sourced aquaponics technology- growing fish and vegetables symbiotically. They won the $10,000 Muhammad Yunus Challenge at MIT IDEAS Global Challenge (2011), MIT Sloan AFRICA Innovate Business Plan finalists (2011), Design Corps SEED Awards (2012) and Pilot Projects' Culture-Structure Award for $20,000 worth of consulting services (2013). During the summer 2012, Ogheneruno and her team successfully deployed a 1,000-liter pilot project growing fish and vegetables in partnership with Lenya School along Lake Victoria, in Kenya. Currently, the project benefits over 500 students; of which 2/3 eat one meal a day and 1/3 are HIV-AIDS orphans. She is currently fundraising and securing partnerships to scale-up operations to impact 1,500 students in summer 2013. She believes that a youth culture of innovation will help grow a generation of Africans empowered to design solutions to address their current and future contextual challenges.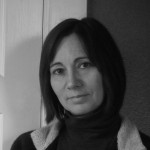 Margarette Leite teaches architectural design and building tectonics at Portland State University.  Her pedagogical mission is to provide opportunities for students to engage in design processes and design/build activities that serve communities in need. These initiatives have garnered awards for civic engagement and have been the subjects of numerous publications and documentaries.  Her work with students includes projects with local school districts for the design of sustainable learning spaces as well as a current statewide initiative to build and distribute a greener, affordable modular classroom across Oregon and the nation. The SAGE Classroom was awarded an international SEED award in 2012.  Her tectonics classes focus on the responsible use of sustainable and reusable materials as well as the promotion of hands-on making as a life-long habit for students of architecture.  In addition, she is a partner in PLDP Architecture, a firm that designs and promotes sustainable buildings and communities with particular emphasis on disaster relief.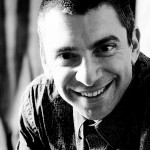 Dan Pitera is the Executive Director of the Detroit Collaborative Design Center at the University of Detroit Mercy School of Architecture. With the view that "design" is an essential force in establishing human relations, the Design Center is dedicated to fostering university and community partnerships that create inspired and sustainable neighborhoods and spaces for all people. The Design Center provides not only design services but also empowers residents to facilitate their own process of urban regeneration. Dan was a 2004-2005 Loeb Fellow at Harvard University. He was a finalist for both the 2008-2009 Rafael Vinoly Architects Grants in Architecture and the 2006-2007 James Stirling Memorial Lectures on the City. Under his direction since 2000, the Design Center was included in the US Pavilion of the 2008 Venice Biennale in Architecture and recently was awarded the 2009 Rudy Bruner Award for Urban Design Excellence for the St.Joseph Rebuild Center in New Orleans. The Design Center was the recipient of the NCARB Prize in 2002 and 2009 and was included in the international exhibit/conference ArchiLab in 2001 and 2004 in Orleans, France. The Design Center has also been the awarded the 2002 Dedalo Minosse International Prize. In 1998, Dan was the Hyde Chair of Excellence at the University of Nebraska. He has lectured and taught extensively throughout the North America, South America, and Europe.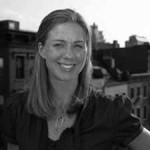 Katie Swenson has directed Enterprise's Frederick P. Rose Architectural Fellowship since 2006 which brings first-rate design and green building assistance to community development organizations around the country. Prior to joining Enterprise, Katie was founder and executive director of the Charlottesville Community Design Center (CCDC) in Virginia. In 2009, Katie published "Growing Urban Habitats: Seeking a New Housing Development Model," co-authored with William Morrish and Susanne Schindler. Other works include "Louisiana Speaks Pattern Book: Green Building Guidelines;" "Growing Urban Habitats," an essay in "Expanding Architecture: Design as Activism;" and two chapters in the forthcoming "Activist Architecture: Philosophy and Practice of the Community Design Center." Her work has been cited in trade and popular publications, including Metropolis, Metropolitan Home, Architecture, L'Architecture Au'Jourdhui and Family Circle.Katie's awards include the EPA Energy Star Award, the Eldon Field Woods Design Professional of the Year Award, the Commonwealth Environmental Leadership Award and the Sara McArthur Nix Fellowship for Travel and Research in France.She received her bachelor's degree from the University of California, Berkeley, and her master's in architecture from the University of Virginia.