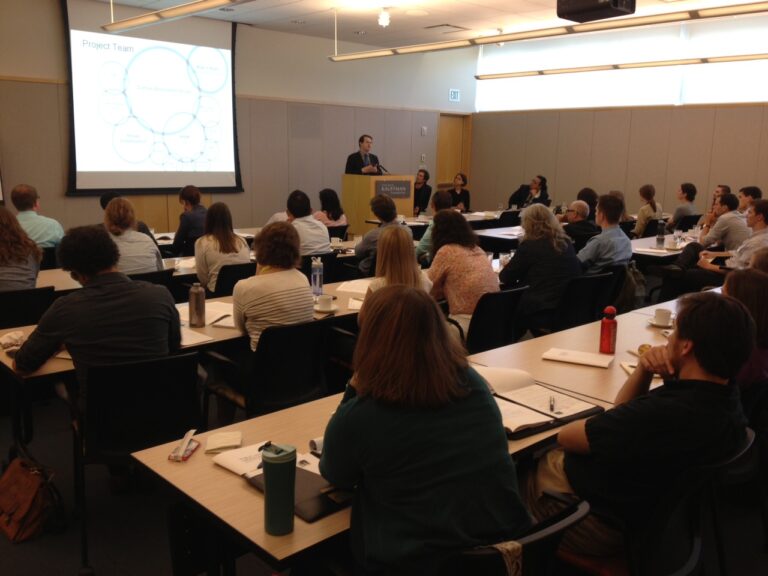 Institute Recap:
How well did we meet your expectations and provide value to you?
Please evaluate how successfully the Public Interest Design Training met your expectations for each of the following.
"5" is highly successfully?"3" is successfully?"1" is unsuccessfully
Average Score      Learning Objective
| | |
| --- | --- |
| 4.4 | Understanding public interest design and how is it re-shaping the design professions. |
| 4.4 | Maximizing a project's positive impact on a community. |
| 4.2 | Leveraging other partners and assets to address project challenges. |
| 4.4 | Moving beyond LEED to measure the social, economic, and    environmental impact on communities. |
| 4.3 | Using a step-by-step process of working with a community as a design partner. |
| 3.7 | Learning about new fee sources and structures. |
| 3.8 | Finding new clients and public interest design projects. |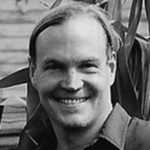 Bryan Bell, The Academic Leader of each session is Bryan Bell, the founder of Design Corps, founder of the Public Interest Design Institute, and a co-founder of SEED. Bell has supervised the Structures for Inclusion lecture series for ten years which presents best practices in community-based design. He has published two collections of essays on the topic. Bell has lectured and taught at numerous schools including the Rural Studio with Samuel Mockbee. He has received an AIA National Honor Award in Collaborative Practice. His work has been exhibited in the Venice Biennale and the Cooper Hewitt Museum Triennial. He was a Harvard Loeb Fellow in 2010-11 and a co-recipient of the 2011 AIA Latrobe Prize which is focused on public interest design. Other speakers will be national leaders of this emerging field.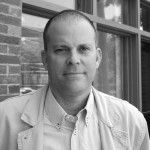 Brent Brown, AIA, LEED AP, is an architect and founder of buildingcommunity WORKSHOP in Dallas, TX, where his work has been recognized locally and nationally. Recently, the U.S. Department of Housing and Urban Development in conjunction with the American Institute for Architects awarded his Congo Street Green Initiative the 2010 National AIA/HUD Secretary Award for "Community-Informed Design." He was named the Director of the newly established Dallas City Design Studio in October 2009. The Studio is an office of the City of Dallas in partnership with the Trinity Trust Foundation and works daily to connect all of Dallas through thoughtful urban design. This past November, Brent represented the southwest region as part of the President's Forum on Clean Energy and Public Health at the White House. Joining Administrator Lisa Jackson of the Environmental Protection Agency and Secretary Kathleen Sebelius of the Department Health & Human Services the forum discussed linkages between clean energy to immediate and lasting public health benefits and the role of community design toward the promotion of healthier lifestyles.He earned his Bachelor of Environmental Design and Master of Architecture from Texas A & M University where he taught design.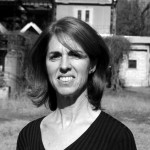 Gail Vittori, LEED AP, is Co-Director of the Center for Maximum Potential Building Systems, a non-profit design firm established in 1975 dedicated to sustainable planning, design and demonstration where she has worked since 1979. She was 2009 Chair of the US Green Building Council's Board of Directors and currently serves on Board of the Green Building Certification Institute. Since 1993, Ms. Vittori has coordinated the Center's Sustainable Design in Public Buildings Program, including serving as a Sustainable Design Consultant for the Pentagon Renovation Program's Commissioning Team from 1999 to 2006, numerous City of Austin design projects including Texas' first public sector LEED® certified building, the redevelopment of the 709-acre former Austin airport including piloting LEED for Neighborhood Development, the new Austin Federal Courthouse with Mack Scogin Merrill Elam Architects, and the first LEED-Platinum certified hospital in the world, Dell Children's Medical Center of Central Texas. Since 2000, Ms. Vittori has been a catalyst for several national initiatives focused on greening the health care sector and advancing environmental health considerations in green building. She currently serves as a Co-Coordinator of the Green Guide for Health Care and is Founding Chair of the U.S. Green Building Council's LEED for Healthcare core committee (2004-2008). Ms. Vittori was a Loeb Fellow at Harvard University's Graduate School of Design from 1998-1999, and attended the University of Massachusetts at Amherst where she studied economics. Ms. Vittori is on the advisory boards of Natural Home magazine and Environmental Building News. She is co-author, with Robin Guenther FAIA, of Sustainable Healthcare Architecture, published by Wiley and Sons in 2008, was featured as an Innovator: Building a Greener World in TIME Magazine in March 2007 and, with Pliny Fisk III, in Texas Monthly's 35th year anniversary issue (February 2008) in the article '35 People Who Will Shape Our Future'. In 2009, Secretary Janet Napolitano appointed Ms. Vittori to the Department of Homeland Security's Sustainability and Efficiency Task Force.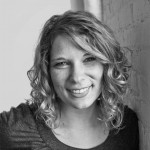 Jill Kurtz earned her B Arch from Kansas State University and began a traditional architecture path. But she had a change in direction after she spent a year in India as a volunteer designer with eMi where she designed schools, hospitals, community shelters and orphan homes. She quickly realized true sustainability is not a trendy gimmick but a strategy survival in the developing world and in response, moved to San Francisco where to focus on developing sustainability strategies and founded reBuild Consulting, a green building firm committed to providing affordable LEED and sustainability advising. Currently, she also serves as graduate faculty at Kansas State University's College of Architecture, Planning, & Design where she teaches an interdisciplinary class on Public Interest Design. Since 2008, Jill has been involved in Rebuild Sudan and serves as Board President and team lead for the school project. She now works remotely on these initiatives from Bethlehem, Pennsylvania where she lives with her husband, Preston.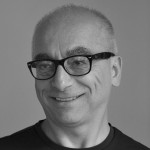 Vladimir Krstic is a Professor of Architecture in the Department of Architecture at Kansas State University where he has been teaching since 1988. Currently he is the Director of the Kansas City Design Center, a joint Kansas State University and University of Kansas urban design program based in the downtown Kansas City. The KCDC program center on service-learning approach and under his leadership has developed a series of collaborative urban design projects that focus critical redevelopment issues of the civic community. He has taught and lectured nationally and internationally and his teaching and research are focused on urban and architectural design and design theory. Professor Krstic is one of the leading experts on Japanese Contemporary Architecture and Urbanism and has extensively published on the subject. Parallel to his academic work he is also involved in architectural practice as a design consultant with BNIM Architects.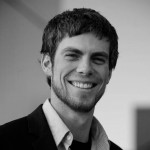 Sam De Jong is a project designer with BNIM, an architecture and community planning firm specializing in deep community engagement processes and sustainable design.  While at BNIM, Sam has played a key role on numerous projects, including leading the design effort and community engagement process on the mixed-used Rockhurst University Parking Garage. Sam has also accomplished work on award-winning projects in Greensburg, Kansas, that created new models for the built environment in rural American cities.  At Iowa State University, he worked on a diverse team to design a sustainable village in Uganda, Africa. The project produced a new model applicable to many villages in developing countries.  Sam continues work in Africa today, working with a community in remote Kenya to design and create a new campus for a secondary school and ministry center.  The project is focused on developing solutions that are not only sustainable for its region, but create a new livelihood for the surrounding communities.  Sam joins BNIM with the shared belief that interdisciplinary design teams create an architecture that is of high quality, innovation and lasting positive impact.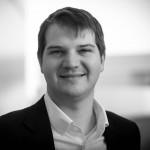 Jeremy Knoll, LEED-AP (BD+C), a Project Architect with BNIM Architects and Co-Founder and Chairman of Historic Green, has a deep passion for exploring the intersection of sustainable design, cultural heritage, and social equity in both his volunteer and professional work. He is currently leading the design and construction of the Bancroft School Apartments project, has been theprimary sustainability and LEED consultant on dozens projects world-wide, andserves as a volunteer leader for both the US Green Building Council and Historic Green.