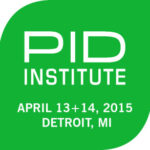 This two-day course was presented on April 13-14, 2015 by Design Corps, SEED Network, Lawrence Technological University (LTU), AIA Detroit, and AIA Michigan. The Institute provides design and planning professionals with in-depth study on methods of how design can address the critical issues faced by communities. Training in public interest design is a way of enhancing an existing design practice and learning skills to become pro-actively engaged in community-based design. The curriculum is formed around the Social Economic Environmental Design (SEED) metric, a set of standards that outline the process and principles of this growing approach to design. This process provides a step-by-step aid for those who want to undertake public interest design. Certification in the SEED process will be given.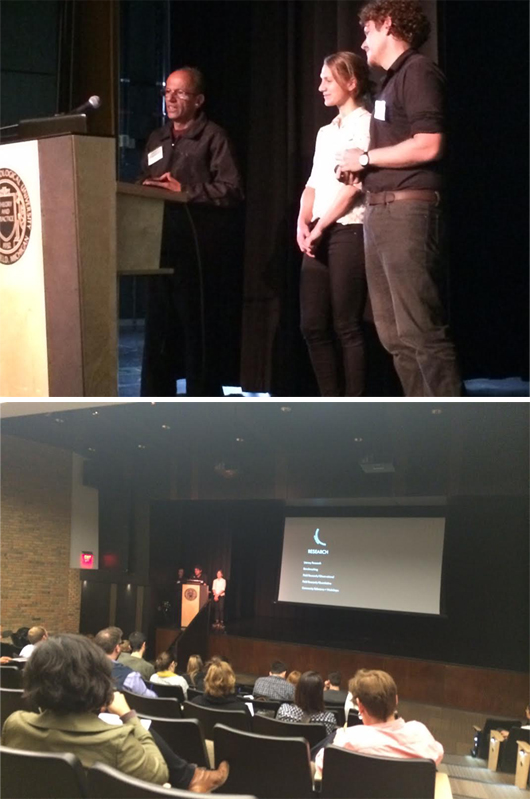 Institute Recap – Evaluation Results
How well did we meet your expectations and provide value to you?
Please evaluate how successfully the Public Interest Design Training met your expectations for each of the following.
"5" is highly successfully? "3" is successfully? "1" is unsuccessfully
| | |
| --- | --- |
| Average Score | Learning Objective |
| 3.5 | Pro-actively finding new clients and public interest design projects |
| 3.3 | Learning about new fee sources and structures |
| 3.6 | Using a step-by-step process of working with a community as a design partner |
| 3.9 | Leveraging other partners and assets to address project challenges |
| 4.4 | Maximizing a project's positive impact on a community |
| 4.3 | Moving beyond LEED to measure the social, economic, and environmental impact on communities |
| 4.5 | Understanding public interest design and how is it re-shaping the design professions |
Speakers: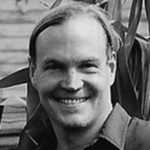 Bryan Bell, SEED: is the Academic Leader of each session, Founder of Design Corps, Founder of the Public Interest Design Institute, and Co-founder of SEED. Bell has supervised the Structures for Inclusion lecture series for ten years which presents best practices in community-based design. He has published two collections of essays on the topic. Bell has lectured and taught at numerous schools including the Rural Studio with Samuel Mockbee. He has received an AIA National Honor Award in Collaborative Practice. His work has been exhibited in the Venice Biennale and the Cooper Hewitt Museum Triennial. He was a Harvard Loeb Fellow in 2010-11 and a co-recipient of the 2011 AIA Latrobe Prize which is focused on public interest design.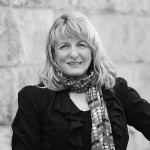 Lisa Abendroth: is a Professor and the Communication Design Program Coordinator at the Metropolitan State University of Denver where her research focuses on issues of social equity toward marginalized audiences. Working across diverse disciplines, she practices, evaluates, and writes about design that addresses under-served people, places and problems. She is a founding member of the SEED Network and a co-author of the SEED Evaluator tool. Abendroth is a 2013 recipient of the SEED Award for Leadership in Public Interest Design. Along with Bryan Bell, Abendroth is a co-editor of the forthcoming book, Public Interest Design Practice Guidebook: SEED Methodology, Case Studies, and Critical Issues (Routledge, 2015).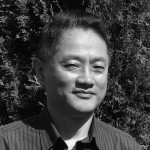 Joongsub Kim, PhD, AIA, AICP: is a Professor at Lawrence Technological University (LTU), directs its Detroit Studio and Urban Design Program. After graduating from MIT and the University of Michigan, he focused on public interest design, and has received an ACSA/AIAS New Faculty Teaching Award; a Boston Society of Architects National Research Grant; an ACSA Collaborative Practice Award Citation; a Graham Foundation Advanced Studies Grant; an NCARB Integration of Practice and Education National Grant; and an AIA Michigan President's Award for "outstanding contributions to the advancement of the built environment." His work has been published in Urban Design International, Journal of Urban Design, Places, Environment & Behavior, Architectural Record, and Architect.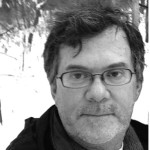 Bradley Guy: is an Assistant Professor in the MS in Sustainable Design program,School of Architecture and Planning, The Catholic University of America (CUArch) and Associate Director of the Center for Building Stewardship at CUArch. He also teaches at the Yestermorrow Design / Build School. Brad has received The Tides Foundation Environmental Leadership Program and The Graham Foundation for Advanced Studies in the Fine Arts Research Fellowships. He has a M.S.A.S. from the University of Florida, and a B.Arch. from the University of Arizona. He is an Associate of the AIA and an USGBC LEED AP BD+C.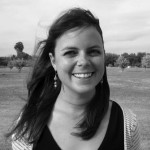 Ceara O'Leary: is a Senior Project Manager at the Detroit Collaborative Design Center. She joined DCDC in 2012 as an Enterprise Rose Architectural Fellow. Previously, Ceara worked as a Community Designer with bcWORKSHOP. From 2010-2011, Ceara was the inaugural Public Design Intern at the Gulf Coast Community Design Studio in Biloxi, Mississippi, where she worked on community design and development projects. Ceara graduated from the University of California, Berkeley with Master's degrees in Architecture and City & Regional Planning and earned her undergraduate degree from Brown University.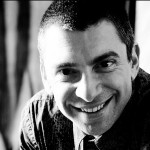 Dan Pitera: is the Executive Director of the Detroit Collaborative Design Center at the University of Detroit Mercy School of Architecture. With the view that "design" is an essential force in establishing human relations, the Design Center is dedicated to fostering university and community partnerships that create sustainable neighborhoods and spaces for all people. The center also empowers residents to facilitate their own process of urban regeneration. Dan was a 2004-2005 Loeb Fellow at Harvard University. He was a finalist for both the 2008-2009 Rafael Vinoly Architects Grants in Architecture and the 2006-2007 James Stirling Memorial Lectures on the City. Under his direction since 2000, the Design Center was included in the US Pavilion of the 2008 Venice Biennale in Architecture and has won numerous awards. Dan has lectured and taught extensively throughout North America, South America, and Europe.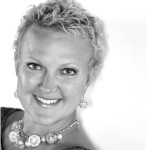 Leslie Kaye, PhD: is a clinical, health, and design Psychologist, licensed in Florida and Michigan.  She was a two-year Clinical Fellow at Harvard Medical School's Massachusetts General Hospital. She completed her Clinical Internship in French and English at McGill University's Montreal General Hospital, and her Doctorate in Counseling Psychology at the University of Southern California. She has consulted globally and to the UN in Kabul, Afghanistan, co-facilitating the strategic planning meeting for 50 UN Executives.  Dr. Kaye is SEED certified, preserving the historic 1850 Cadiuex Farmhouse in Grosse Pointe, Michigan under Public Interest Design principles.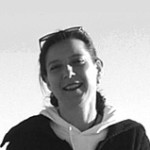 Ursula Hartig – 2015 SEED Award winner: is a Research Fellow at the Department of Architecture, TU Berlin, and Founder of CoCoon, a sector for intercultural and interdisciplinary teaching, research and practice in the field of the built environment. She holds a Master in Architecture (Diplom Ingenieur) from the TU Berlin. Since 2000 she has been a project manager and director of TU Berlin's DesignBuild Studios including planning, realization and documentation of buildings and environments in Mexico and Afghanistan. She worked as collaborator and project manager in different Architecture offices in Berlin. She initiated and directs the research-consortium European DesignBuild Knowledge Network in cooperation with the Habitat Unit.
Nina Pawlicki – 2015 SEED Award winner: is Project Manager and Construction Supervisor at CoCoon's DesignBuild-Studio "Praktikumsseminar Mexiko". She ran DesignBuild-projects in Mexico and Mongolia and is currently initiating one in Berlin. She co-initiated the European DesignBuild Knowledge Network funded by the European Union and in cooperation with the Habitat Unit in 2013 and co-hosted the symposium 'DesignBuild-Studio: New Ways in Architectural Education' in 2012. Nina studied architecture at the TU Berlin and the Pontificia Universidad Católica de Chile and has practiced in various architecture offices.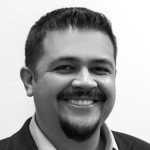 Scott Moore y Medina, AIA NCARB – 2015 SEED Award winner: is an architect, community builder and co-founder of Blue Star Studio Inc., an Indigenous American architecture and planning enterprise located on the Osage Nation. Blue Star Studio is dedicated to quality design and smart community building. In his work, Scott creates place-based, common sense solutions centered on community involvement and local empowerment for rural and Tribal communities facing unique challenges. He has coordinated several sustainable regional planning projects in Indian Country. He is actively bringing efficient, affordable, replicable, and culturally relevant designs to life, while leading game-changing community development projects that improve lives and support resilient economies.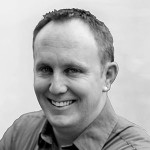 Jon RedCorn, AIA LEED AP – 2015 SEED Award winner: is Co-founder, CEO and Director of Operations of Blue Star Studio Inc, an Indigenous American architecture and planning enterprise located in his homelands of the Osage Nation.  Blue Star Studio is dedicated to quality design and smart community building. Jon combines his rich experiences with construction and culture to strongly inform a holistic approach in creating place-based, environmentally responsive and culturally respectful design solutions for the unique communities he works in. His passion is supporting positive change through the act of design as a tool for the greater social, economic, environment, and cultural good.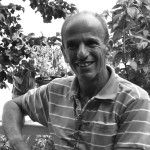 Mauro Quintanilha – 2015 SEED Award winner: is the founding President of Park and Institute Sitiê, a self-taught industrial designer and a professional musician.  Before creating Sitiê, Mauro had an accomplished musical career, playing the drums with Dorival Caymi, Wilson Simonal and Emilio Santiago, touring in both South and North America and teaching in several music schools around Rio de Janeiro.  He was born and raised in the favela of Vidigal and today is a reference in his community and the city of Rio for his leadership and vision leading the transformation of Sitiê from a trash dump to public green space.
Caroline Shannon de Cristo – 2015 SEED Award winner: is Co-founder of +D Studio and Curator of Park and Institute Sitiê, both located in the Favela of Vidigal in Rio de Janeiro, where she is dedicated to integrating the research, design and development of architecture, public policy and technology to improve people's lives. Her previous professional experience includes work at Shepley Bulfinch Richardson and Abbott, NBBJ, MASS Design Group and MoMA.  She received a Master's degree in Architecture with distinction from Harvard, earning the AIA Henry Adams Medal and, together with Pedro de Cristo, the Appleton Fellowship on Architectures of Urban Integration.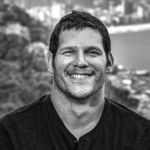 Pedro Henrique de Cristo – 2015 SEED Award winner: is Co-founder of +D Studio and Director of Park and Institute Sitiê, both located in the Favela of Vidigal in Rio de Janeiro, where he integrates the research, design and development of architecture, policy and technology. A two-time UN laureate on sustainability, arts, and activism, he is trained at Officina de Arquitetura and has a Masters in Public Policy from Harvard where his thesis was turned into the studio School of the Year 2030@RJ and he earned, with Caroline de Cristo, the Appleton Fellowship on Architectures of Urban Integration, both at the GSD.
Location:
Lawrence Technological University
S-100 Lecture Hall
21000 West Ten Mile Rd.
South field, MI
Schedule:
Monday April 13th
8:00 to 8:30
8:30 to 9:00
9:00 to 9:15
9:15 to 10:15
10:15 to 11:30
11:30 to 12:45
12:45 to 2:00
2:00 to 3:15
3:15 to 3:45
3:45 to 4:30
4:30 to 5:00
Breakfast
Registration
Welcome by Leslie Kaye
Bryan Bell – Context of Public Interest Design
Case Study 1: Urban Park & Institute Site
Lunch (on your own)
Case Study 2: A Jam Manufactory for NAXII
Case Study 3: Dan Pitera
Coffee
Brad Guy – SEED + LEED
General Discussion
Tuesday April 14th
8:00 to 8:30
8:30 to 9:00
9:00 to 10:15
10:15 to 11:30
11:30 to 12:45
12:45 to 2:00
2:00 to 3:15
3:15 to 4:15
4:15 to 5:00
Breakfast
Registration
Bryan Bell + Lisa Abendroth – SEED + PID book
Case Study 4: Lakota Nation Building
Lunch (on your own)
Case Study 5: Joongsub Kim
Case Study 6: Ceara O'Leary
Case Study 7: Leslie Kaye
SEED Certification Review + Exam
Pricing:
GENERAL
Super Early Bird (ends 2/20/2015): $225
Early Bird (ends 3/12/2015): $250
Regular (starting from 3/13/15): $275
AIA, SEED MEMBER, AFH CHAPTER NETWORK
Super Early Bird (ends 2/20/2015): $175
Early Bird (ends 3/12/2015): $200
Regular (starting from 3/13/15): $225
STUDENT
$150