Denver, CO
This two-day course,
April 11 – 12, 2013,
  p
resented by Design Corps and the Metropolitan State University of Denver
 provided architecture and other design professionals in public interest design with in-depth study on methods of how design can address the critical issues faced by communities. Training in public interest design is a way of enhancing an existing design practice and learning skills to become pro-actively engaged in community-based design. The curriculum is formed around the Social Economic Environmental Design (SEED) metric, a set of standards that outlines the process and principles of this growing approach to design. This process provides a step-by-step aid for those who want to undertake public interest design. Certification in the SEED process will be given.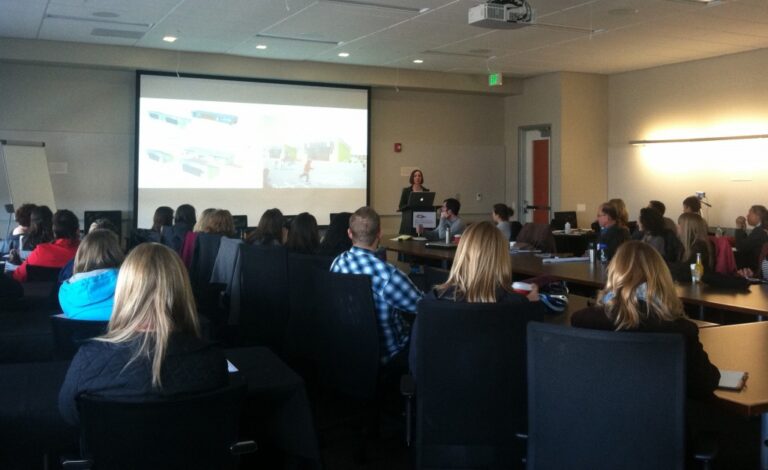 Institute Recap:
How well did we meet your expectations and provide value to you?
Please evaluate how successfully the Public Interest Design Training met your expectations for each of the following.
"5" is highly successfully?"3" is successfully?"1" is unsuccessfully
Average Score   Learning Objective
4.6 —————-              Understanding public interest design and how is it re-shaping the design professions.
4.5 —————-              Maximizing a project's positive impact on a community.
4.4 —————-              Using a step-by-step process of working with a community as a design partner.
4.1 —————-              Moving beyond LEED to measure the social, economic, and environmental impact on communities.
4.1 —————-              Leveraging other partners and assets to address project challenges.
3.6 —————-              Finding new clients and public interest design projects.
3.2 —————-              Identifying new fee sources.
---

Lisa M. Abendroth is a Professor and Coordinator of the Communication Design program at the Metropolitan State University of Denver where her research embodies community-centered design focused on issues of social equity towards marginalized audiences. Working across the diverse disciplines of design, her activities include writing and critically assessing design that seeks to address under-served people, places and problems. Lisa believes design must be accountable—she demonstrated this in the critically acclaimed exhibition, "Substance: Diverse Practices from the Periphery", which she organized and curated. She is a founding member and regular contributor to the national design network, SEED®: Social Economic Environmental Design where she is a coauthor of the SEED Evaluator design assessment tool. An expert on community-centered design practices, she lectures and presents the SEED Evaluator, its methodology and case studies in diverse educational contexts including the Public Interest Design Institute. With a passion for collaboration, Lisa promotes projects supporting culture and community through her firm culture/language/dialogue. She has lectured, presented, exhibited, and published nationally and internationally on research related to public interest design.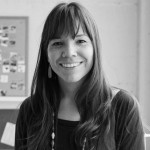 Heather Fleming is a designer, an engineer, and an entrepreneur motivated by social inequality. In 2005, she led a volunteer group of engineers and designers focused on humanitarian design projects via a professional chapter of Engineers Without Borders (EWB). Three years later she co-founded Catapult Design in San Francisco to make design and technical capacity accessible to entrepreneurs and organizations working within disadvantaged communities. Heather is a Pop!Tech Social Innovation Fellow, a program aimed at high-potential young leaders with new approaches for transformational impact and a World Economic Forum Young Global Leader. She previously worked in the Silicon Valley product development consulting world and has nine years of experience working with multi-disciplinary teams to design, develop, and deliver product solutions for a diverse range of companies. Heather was also previously an Adjunct Lecturer at Stanford University in the Mechanical Engineering department and a Senior Lecturer at California College of the Arts in the Industrial Design department. She serves on the Board of Directors of the Navajo Chamber of Commerce on the Navajo Nation and chairs a committee within ASME's Engineering for Global Development initiative. Heather has a BS in Product Design from Stanford University.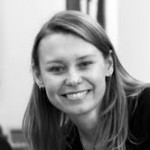 Marie Anna Lee is an assistant professor of graphic design at the University of the Pacific whose research focuses on multi-disciplinary collaboration, community-based design and cultural preservation.. Previously, she taught Communication Design at Metropolitan State College of Denver (2005-07) and art and design at School of Creative Media (SCM), City University of Hong Kong (2007-09). While At SCM, Lee oversaw the Guizhou Ethnic Minorities Project at School of Creative Media, City University of Hong Kong. This project documented the cultural heritage and traditions of a group of Kam minority villages in the Guizhou province of China through photographs, video and audio recordings. After joining the Pacific in 2009, Lee has focused on preservation of the crafts and designs unique to the village of Dimen, the hub of all the other villages. Since video recordings and photography alone could not effectively document the local crafts processes in their entirety, Lee and her Pacific students apprenticed with the local artisans to master their techniques. Lee also collected indigenous design motifs to be used on materials promoting the village and selling its goods abroad. In collaboration with Dimen Dong Eco-Museum, she designed a series of packaging solutions for local produce and the Museum's website providing information on Dimen and its goods. Lee holds a BFA and an MFA in Graphic Design from Colorado State University and a BA in Advertising from Michigan State University. She practices design and exhibits artwork in USA, China and the Czech Republic.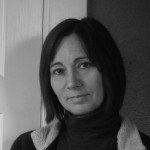 Margarette Leite teaches architectural design and building tectonics at Portland State University.  Her pedagogical mission is to provide opportunities for students to engage in design processes and design/build activities that serve communities in need. These initiatives have garnered awards for civic engagement and have been the subjects of numerous publications and documentaries.  Her work with students includes projects with local school districts for the design of sustainable learning spaces as well as a current statewide initiative to build and distribute a greener, affordable modular classroom across Oregon and the nation. The SAGE Classroom was awarded an international SEED award in 2012.  Her tectonics classes focus on the responsible use of sustainable and reusable materials as well as the promotion of hands-on making as a life-long habit for students of architecture.  In addition, she is a partner in PLDP Architecture, a firm that designs and promotes sustainable buildings and communities with particular emphasis on disaster relief.
Michael Murphy is the Co-Founder and Executive Director of MASS Design Group, which is a design firm geared towards improving health outcomes in resource-limited settings. In addition to leading the design and construction of the Butaro District Hospital in Rwanda, which opened in January of 2011, Michael's firm MASS has been the recipient of the 2010 Design Futures Council Emerging Leaders Scholarship, chosen as one of Fast Company Magazine's "Master of Design" and awarded as a Metropolis Magazine 2011 "Game Changer". MASS was recently selected as a finalist for MoMA PS1's 2011 Young Architects Program and was honored alongside IDEO's CEO Tim Brown for its contribution to the field of design. MASS Design Group currently has offices in Boston, Massachusetts, Kigali, Rwanda, and Port au Prince Haiti. In 2012 MASS opened the Girubuntu Primary School in Kigali, and broke ground on several projects in Haiti, including the new GHESKIO Tuberculosis Facility constructed out of locally fabricated materials.  Michael has a Masters in Architecture from Harvard's Graduate School of Design, has taught courses on design for infection control at Harvard University's school of Public Health, and was a 2011 Entrepreneur in Residence at Clark University as well as a Sasaki Distinguished Visiting Critic at the Boston Architectural College.  Michael with partner Alan Ricks recently accepted the award for 2012 Designer of the Year from Contract Magazine and the Curry Stone Design Award for 2012.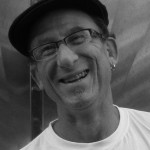 Daniel Winterbottom, RLA, FASLA is a landscape architect and Professor of Landscape Architecture at the University of Washington.  Mr. Winterbottom holds a Bachelor of Fine Arts from Tufts University and a Master of Landscape Architecture from the Harvard Graduate School of Design. His research interests include the landscape as a cultural expression, ecological urban design, community participatory design and service learning and restorative/healing landscapes.  In 1995 he developed a design/build program, through which he and his students work with communities to design and build projects that provide amenities and address social of ecological concerns.  Projects include a public wash facility in rural Mexico, a garden for children with HIV/AIDS in New York City, healing gardens at cancer Lifeline in Seattle and a Mother/Child garden at Bedford Hills Correctional facility near NYC and a therapeutic park for the families who work in the largest garbage dump in Guatemala. Mr. Winterbottom developed and uses a participatory design process in these service-learning projects to create responsive design solutions. In 2006 he developed the Healing Garden Certificate program at the University of Washington.His work documenting casitas, vernacular Puerto Rican gardens in N.Y.C., has been exhibited in Museo Del Barrio and Ramapo College.His work on Casitas, healing gardens, sustainable design and service-learning teaching have appeared in Nursing, Northwest Public Health, Places, the New York Times, Seattle Times, Seattle P.I., Landscape Architecture Magazine and Garden Design and he has written and contributed to several books a sustainable design and building.  He continues to travel and widely lectures about his work. His awards include the Council of Educators of Landscape Architecture Outstanding Educator award, 2007, American Society of Landscape Architects Honor Award for Community Service 2007, the University of Washington 2006 S. Sterling Munro Public Service Teaching Award and was inducted as a fellow in ASLA in 2011..  He has completed community design/build  projects in Seattle, New York City, Bedford Hills New York, Mexico, Guatemala, Bosnia/Herzegovina and Croatia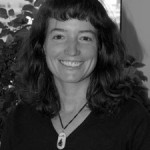 Rachel Cleaves is the Community Development Coordinator at the University of Colorado Denver.  Her duties include coordinating LiveWell Westwood and Globeville, Elyria-Swansea LiveWell.  In 2007, she earned her Master's Degree in Urban and Regional Planning from the University of Colorado Denver. In her work to address health disparities, Cleaves has fundraised over $3 million, brought together diverse stakeholders in effective coalitions, and implemented a range of initiatives.  Prior to her work with UC-Denver, Rachel served as In-Country Director for a service and cultural exchange program in Belize.    Rachel also worked as a senior instructor with Alternative Youth Adventures, guiding groups of adjudicated youth on 60 day wilderness trips in southern Utah and southwest Colorado.  Rachel was born in Peru and raised in Mexico, Panama, Chicago, and Austin, Texas.  Her Bachelor's degree from Dartmouth College is in English and Environmental Studies.