Dallas, TX
This two-day course was presented on September 25-26, 2015 by Design Corps, SEED Network, buildingcommunityWORKSHOP, University of North Texas, University of Texas Arlington, and AIA Dallas. The Institute will provide design and planning professionals with in-depth study on methods of how design can address the critical issues faced by communities. Training in public interest design is a way of enhancing an existing design practice and learning skills to become pro-actively engaged in community-based design. The curriculum is formed around the Social Economic Environmental Design (SEED) metric, a set of standards that outline the process and principles of this growing approach to design. This process provides a step-by-step aid for those who want to undertake public interest design. Certification in the SEED process will be given.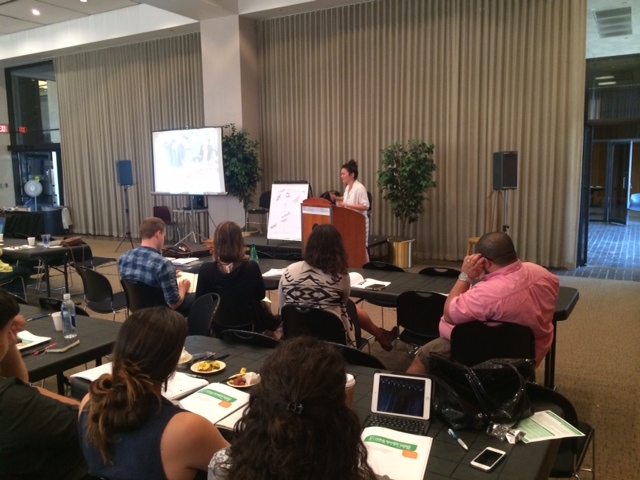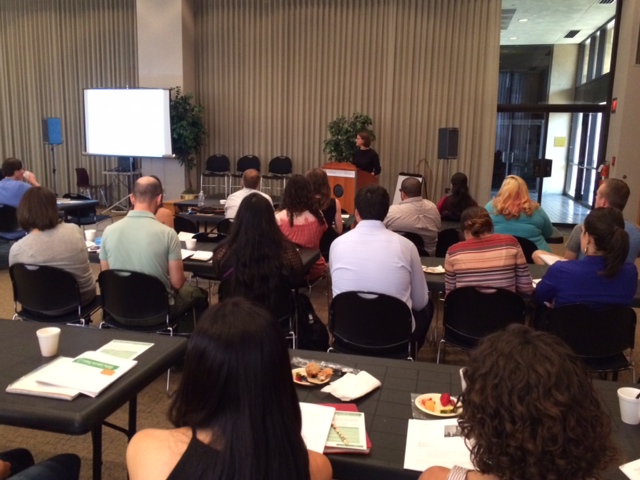 Institute Recap – Evaluation Results
How well did we meet your expectations and provide value to you?
Please evaluate how successfully the Public Interest Design Training met your expectations for each of the following.
"5" is highly successfully? "3" is successfully? "1" is unsuccessfully
| | |
| --- | --- |
| Average Score | Learning Objective |
|  3.7 | Pro-actively finding new clients and public interest design projects |
|  3.8 | Learning about new fee sources and structures |
|  4.4 | Using a step-by-step process of working with a community as a design partner |
|  4.0 | Leveraging other partners and assets to address project challenges |
|  4.6 | Maximizing a project's positive impact on a community |
|  4.6 | Moving beyond LEED to measure the social, economic, and environmental impact on communities |
|  4.7 | Understanding public interest design and how is it re-shaping the design professions |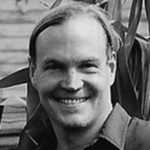 Bryan Bell, SEED: is the Academic Leader of each session, Founder of Design Corps, Founder of the Public Interest Design Institute, and Co-founder of SEED. Bell has supervised the Structures for Inclusion lecture series for ten years which presents best practices in community-based design. He has published two collections of essays on the topic. Bell has lectured and taught at numerous schools including the Rural Studio with Samuel Mockbee. He has received an AIA National Honor Award in Collaborative Practice. His work has been exhibited in the Venice Biennale and the Cooper Hewitt Museum Triennial. He was a Harvard Loeb Fellow in 2010-11 and a co-recipient of the 2011 AIA Latrobe Prize which is focused on public interest design.
Catherine Baker, AIA: is a Principal at Landon Bone Baker Architects. She received her Bachelor of Architecture degree from Ball State University and a Master of Arts in Social Sciences at the University of Chicago. Both disciplines share some fundamental underpinnings that pertain to the work of LBBA; understanding people and problems, making connections, and developing programmatic solutions. She serves as VP of Advocacy on the Chicago AIA Board of Directors. She is Past-President of the College of Architecture and Planning Alumni Society at Ball State University and also serves as a member of the Department of Architecture Chair's Professional Advisory Committee.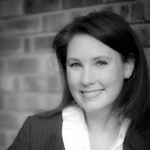 Greta Buehrle, RID, IIDA, IDEC, SEED, LEED AP: is a faculty member in Interior Design at the University of North Texas (UNT). She gained her professional practice experience with the global firm, HKS Architects, in Dallas, Texas. Academically, her research focus is in design pedagogy and the intersection of creativity and technology. She has particular interests in research-based learning implemented in first- and second-year studios and public interest design. She also has a strong passion and belief in international education and collaboration of colleagues across the globe.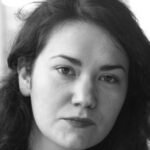 Ingrid Haftel: is a Program Manager at the Center for Urban Pedagogy (CUP), a Brooklyn-based non-profit that uses design and art to increase meaningful civic engagement. At CUP, Ingrid works on Community Education programs, managing collaborations with advocacy groups and visual thinkers to create visual tools that break down complex policy issues. Before joining CUP, she was Curator of Exhibitions at the Chicago Architecture Foundation, Chicago's leading forum for the exchange of ideas on urban design. There, Ingrid developed major public exhibitions that helped public audiences think critically about complex issues related to urban planning and architecture. Ingrid received her B.A. in English and Comparative History of Ideas from the University of Washington, and her M.A. in Humanities from the University of Chicago.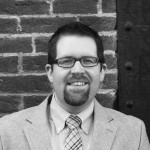 Andy Moon: is an Associate at Raymond Harris & Associates (RHA) Architects in Dallas. He holds a Master of Architecture degree from The University of Texas at Arlington, and now holds registrations in Texas and Colorado.  Since joining RHA in 2005, his primary focus has been on the design, pre-production, and entitlement (upfront approval process through the jurisdiction) of projects, working on a variety of retail formats across the U.S.  This means most weeks consist of at least one neighborhood workshop, Planning & Zoning hearing, or City Council meeting.  He is also very excited to serve as Co-Chair of the 2015 AIA Emerging Leaders Program.  As a participant in AIA ELP class in 2014, he led the team of architects that tackled the first phase of the Bonton Farms project located in the southeast Dallas neighborhood. The project was the first urban farm Planned Development District approved by the City of Dallas and perhaps one of the only in the State of Texas.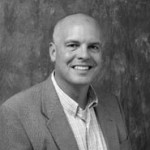 Bill Hall: is Chief Executive Officer at Dallas Area Habitat for Humanity, and responsible for the executive leadership of the organization and oversees the efficient, effective function of all divisions of the organization. Mr. Hall's vision for Dallas Area Habitat for Humanity is to work with community partners, City leaders, and neighborhood stakeholders to create opportunities bigger than collecting bricks and mortar, opportunities that transform neighborhoods and bridge the gap between southern Dallas and northern Dallas. Mr. Hall's passion for Habitat came from his initial days of being a volunteer before he joined the staff in 2004. Seeing the change in neighborhoods and lives through the rare ownership opportunity that Habitat for Humanity's program offers is something that continues his passion to make Dallas a better place to live for all. Mr. Hall holds a Bachelor's degree in Building Construction from the University of Florida. Prior to Habitat, he built industrial food processing facilities for APV Crepaco and worked in finance at American Airlines after obtaining his M.B.A. from the University of North Carolina.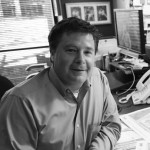 Brian Keith, AIA, AICP, LEED AP: is Associate Principal and Director of Urban Design and Planning for JHP. He brings to this position a passion for place-making and the visioning of community redevelopments which emphasize diversity and sustainability. Brian is an advocate for "good urbanism" as defined by the Congress of New Urbanism and endeavors to infuse these planning principles into all his projects and efforts. Brian has over 25 years of extensive mixed-use, urban redevelopment, and master planning experience. Brian has been an integral part of the JHP's success in transitioning the focus of the firm from traditional multifamily markets to a more intensive planning and urban design approach centered around creating community and place. He holds a Master of Architecture from The University of Texas at Austin, and a Bachelor of Environmental Design in Architecture from North Carolina State University.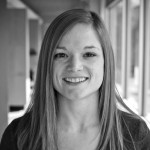 Laura Eder, AIA LEED AP GGP: is an architect at GFF Architects. Joining the firm in 2010, Laura has extensive experience in multi-family projects such as Fiori on Vitruvian Park and 3700M West Village. In addition, she manages the firm's LEED and Green Globes certifications. She also uses her leadership skills to manage clients as well as consultants at GFF. Laura graduated in 2010 with a Masters of Architecture from the University of Kansas and became a licensed architect in June 2013. She is an active member in the Dallas AIA, The Real Estate Council (TREC), and is currently involved in the AIA Emerging Leaders Program.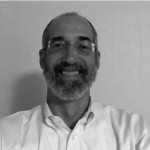 Jonathan Rollins: leads the education segment of the practice at GFF Architects, focusing on university projects, independent schools, and communities of faith, with an additional emphasis on historic preservation and adaptive reuse. He combines a detailed and creative approach to solving complex programming and design problems with expertise in building technology and the construction process. He has completed several projects in Dallas' historic Fair Park, including rehabilitation of the Food & Fiber and Embarcadero buildings. Mr. Rollins received an AB from Princeton University, and a Masters in Architecture from the Harvard Graduate School of Design.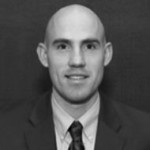 Michael Westfall: is a civil engineer at Kimley-Horn who specializes in civil design and project management.  Michael has a diverse range of experience that includes retail, multi-family and municipal projects for which he leads the entitlements, design, and permitting process. Michael is currently providing services for H.I.S. BridgeBuilders in the Bonton Community with his efforts to rezone and site plan the Bonton Farms development.  Michael graduated in 2004 from Texas A&M University and is a licensed engineer in Texas and North Carolina.
Grady (Buddy) Jordan Jr: is a real estate investor/developer for more than 45 years (companies include Grady Jordan & Co, Paragon Group, Nova Property and presently Ashwood Companies). His primary emphasis is on office, industrial, and nonprofit projects. Buddy is currently a Co-Developer of 1701 Canton, Developer (nonprofit) & Chair of Encore Park Dallas, Development Partner for Flora Lofts & Managing Partner of Real Estate at Las Colinas Equestrian Center. He is the Director of Interfaith Housing Coalition, and Director of North Texas Education Finance Corp.
Pat Bywaters: is the Executive Director of Encore Park Dallas – a recently-formed nonprofit to run social and cultural programming at 508 Park. He is also a member of the team that is planning, developing, and raising funds for the Encore Park Project which is being developed by The Stewpot. Architecture, history, music, art, and preservation have been passions of his for many years. Prior to becoming involved with Encore Park, he worked for 20 years in management consulting and 8 years in engineering consulting professions.  He is the grandson of Jerry Bywaters – Texas regionalist artist – who also served as director of the Dallas Museum of Fine Art for 23 years at Fair Park.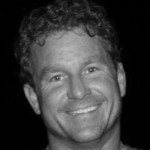 Daron Babcock: is Director of Community Development at HIS BridgeBuilders. Watch Daron's story here.
Location:
1515 Young St.
Dallas TX, 75201
Pricing:
GENERAL
• Super Early Bird (ends 7/29/2015): $265
• Early Bird (ends 8/26/2015): $290
• Regular: $315
AIA, SEED MEMBER
• Super Early Bird (ends 7/29/2015): $215
• Early Bird (ends 8/26/2015): $240
• Regular: $265
STUDENT: $150
Schedule:
Friday Sept. 25th
8:00 to 9:00
9:00 to 9:05
9:05 to 10:00
10:00 to 10:15
10:15 to 11:45
11:45 to 1:00
1:00 to 2:00
2:00 to 2:15
2:15 to 3:15
3:15 to 3:30
3:30 to 5:00
Registration + breakfast
Welcome
Bryan Bell – Context of Public Interest Design
Coffee break
Case Study 1: Catherine Baker
Lunch (on your own)
Panel 1: Creative Placemaking
Coffee break
Panel 2: Fair City Building
Discussion
Case Study 2: Greta Buehrle + Serve Denton
Saturday Sept. 26th
8:30 to 9:00
9:00 to 10:00
10:00 to 10:15
10:15 to 11:45
11:45 to 1:00
1:00 to 2:30
2:30 to 2:45
2:45 to 4:00
4:00 to 5:00
Breakfast
Bryan Bell – Intro to SEED
Coffee Break
Case Study 3: Ingrid Haftel
Lunch (on your own)
Case Study 4: Bryan Bell – Manufactured Migrant Housing
Coffee Break
Panel 3: Case Studies and SEED
SEED certification exam