College Park, MD
Location:
University of Maryland
School of Architecture, Planning & Preservation
Building 145
Mowatt Lane & Campus Drive
College Park, MD 20742
Institute Recap:
How well did we meet your expectations and provide value to you?
Please evaluate how successfully the Public Interest Design Training met your expectations for each of the following.
"5" is highly successfully?"3" is successfully?"1" is unsuccessfully
| | |
| --- | --- |
| Average Score | Learning Objective |
| 4.3—————-  | Moving beyond LEED to measure the social, economic, and environmental impact on communities. |
| 4.3—————- | Leveraging other partners and assets to address project challenges. |
| 4.2—————- | Understanding public interest design and how is it re-shaping the design professions. |
| 4.0—————- | Maximizing a project's positive impact on a community. |
| 4.0—————-  | Using a step-by-step process of working with a community as a design partner. |
| 4.0—————- | Identifying new fee sources. |
| 3.9—————- | Finding new clients and public interest design projects. |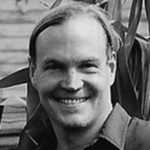 Bryan Bell, The Academic Leader of each session is Bryan Bell, the founder of Design Corps, founder of the Public Interest Design Institute, and a co-founder of SEED. Bell has supervised the Structures for Inclusion lecture series for ten years which presents best practices in community-based design. He has published two collections of essays on the topic. Bell has lectured and taught at numerous schools including the Rural Studio with Samuel Mockbee. He has received an AIA National Honor Award in Collaborative Practice. His work has been exhibited in the Venice Biennale and the Cooper Hewitt Museum Triennial. He was a Harvard Loeb Fellow in 2010-11 and a co-recipient of the 2011 AIA Latrobe Prize which is focused on public interest design. Other speakers will be national leaders of this emerging field.
Jamie Blosser founded the Sustainable Native Communities Collaborative (SNCC) to research and develop best practices promoting cultural and environmental sustainability in tribal and rural communities. The SNCC, an initiative of Enterprise Community Partners, is a research and technical assistance arm to her architectural practice as an Associate at Atkin Olshin Schade Architects, where she oversees the firm's housing, tribal and sustainable development projects. Jamie's work is rooted in community design. As an Enterprise Rose Architectural Fellow from 2000-2003, her project received the Harvard University's Honoring Nations award and EPA Smart Growth Award for Small Communities. The SNCC received a grant from the National Endowment for the Arts to document five tribal sustainability projects in the Southwest, including a green design guideline for the Navajo Housing Authority. Jamie is an on the Advisory Group for the AIA Residential Knowledge Community and received her Master of Architecture from the University of Pennsylvania. Her work has been selected for inclusion in Design Re-Imagined: New Architecture on Indigenous Land, a book on contemporary Native American architecture.
Anne Frederick, as the founding director of Hester Street Collaborative (HSC), has worked to develop a community design practice that responds to the needs of HSC's local neighborhood of the Lower East Side/Chinatown as well as the needs of under-resourced NYC communities city-wide. Her unique approach to community design integrates education and youth development programming with participatory art, architecture, and planning strategies. This approach is rooted in partnership and collaboration with various community based organizations, schools, and local residents. Prior to founding HSC, Anne worked as an architect at Leroy Street Studio Architecture and as a design educator at Parsons School of Design and the New York Foundation for Architecture.
Sergio Palleroni is a Senior Fellow of the new Center for Sustainable Solutions at Portland State University, and a founding member and faculty of the federally funded Green Building Research Lab. Professor Palleroni's research and fieldwork for the last two decades has been in the methods of integrating sustainable practices to improve the lives of communities worldwide typically underserved. In 1988, to serve the needs of these communities he founded an academic outreach program that would later become the BASIC Initiative (www.basicinitiative.org), a service-learning fieldwork program. Today, the BASIC Initiative continues to serve the poor in Asia, Latin America, Africa and the U.S. In addition, Professor Palleroni has worked and been a consultant on sustainable architecture and development in the developing world since the 1980s, both for not-for-profit agencies and governmental and international agencies such as UNESCO, World Bank, and the governments of China, Colombia, Costa Rica, India, Kenya, Mexico, Nicaragua and Taiwan. Palleroni holds a Master of Science in Architectural Studies from the Massachusetts Institute of Technology and a Bachelor of Architecture from the University of Oregon.
Ronit Eisenbach, University of Maryland Associate Professor of Architecture and Kibel Gallery Chair, is an architect, public artist and curator who employs design to explore how the perception of subjective, invisible and ephemeral objects affects understanding and experience of place. Through the construction of participatory, collaborative, temporary site-specific environments and events, Eisenbach stimulates public dialogue about the world we build for ourselves. Venues have included: The Detroit Institute of Arts; the streets of Tel Aviv; Lake Anne Plaza, Reston, Virginia; Galleri Rom, Oslo, Norway; and Palazzo Mocenigo, Venice, Italy. Publications include, "Installations by Architects: Explorations in Building and Design" and "Ruth Adler Schnee: A Passion for Color." Her work has been supported by the Center for Creative Research, the Andrew W. Mellon Foundation, the Clarice Smith Performing Arts Center, the Graham Foundation, the Detroit Institute of Arts, the University of Michigan Arts of Citizenship program, and the Maryland State Arts Council. Articles by Eisenbach and reviews of her work have recently appeared in the Journal of Architectural Education, the Public Art Review, The Washington Post, Washington Times, Sculpture Magazine, and Metropolis. Eisenbach is a 2006 Beverly Willis Architecture Fellow, a 2009 Center for Creative Research Fellow, a 2011 MacDowell Colony Fellow and serves on the National Building Museum's Education Committee. www.roniteisenbach.com