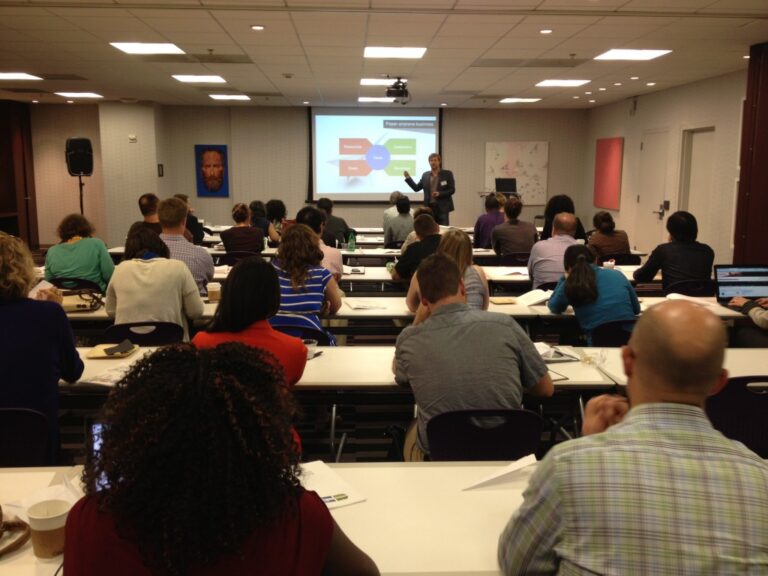 Ramsey Ford, Co-founder and Design Director of Design Impact, present to the PIDI attendees in Atlanta.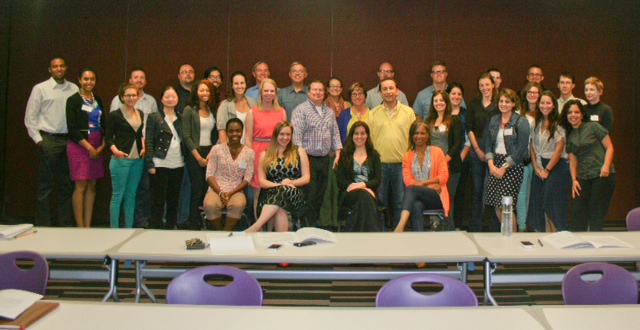 Atlanta Public Interest Design Institute Participants
Institute Recap:
How well did we meet your expectations and provide value to you?
Please evaluate how successfully the Public Interest Design Training met your expectations for each of the following.
"5" is highly successfully?"3" is successfully?"1" is unsuccessfully
Average Score   Learning Objective
| | |
| --- | --- |
| 4.8 | Understanding public interest design and how is it re-shaping the design professions. |
| 4.6 | Maximizing a project's positive impact on a community. |
| 4.6 | Leveraging other partners and assets to address project challenges. |
| 4.5 | Moving beyond LEED to measure the social, economic, and    environmental impact on communities. |
| 4.4 | Using a step-by-step process of working with a community as a design partner. |
| 4 | Learning about new fee sources and structures. |
| 3.8 | Finding new clients and public interest design projects. |